Vikram Rathour points out one aspect that is important for success in Test cricket
India has come up with tremendous success in Australia, to retain the Border-Gavaskar Trophy, as it looks to carry the same momentum at home, against England. Meanwhile, batting coach, Vikram Rathour describes the one thing, essential for success in Test cricket.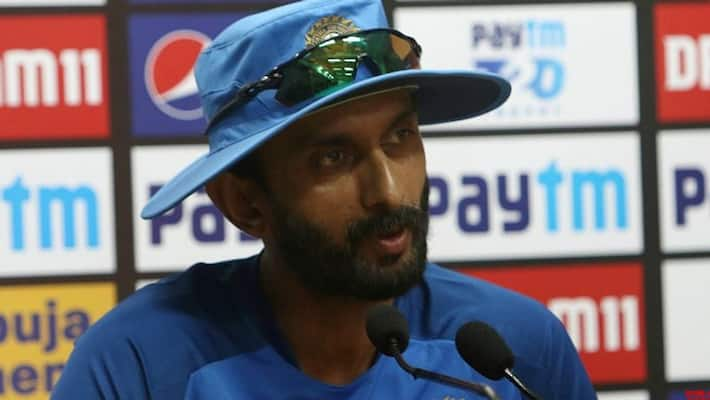 As far as Team India is concerned right now, it is undoubtedly one of the most dangerous teams in world cricket, especially in the longest format. India's manner of attaining its recent success in Australia, of retaining the Border-Gavaskar Trophy, was highly remarkable and proved that no matter what the conditions are or the situation is; when it comes to Team India, anything is possible.
India was already a Test down after the opening game, while it also missed out on skipper Virat Kohli's services, who left on paternity leave. Furthermore, with each passing Test, the injury list kept piling up, as entire Team India became limited to its B squad by the final Test. Nonetheless, the side showed great character to win the second and final Test and successfully retain the crown.
India would look to carry the same momentum in the upcoming four-Test series against England, starting Friday, for the Anthony de Mello Trophy. Also, with some of the players returning and the home advantage, India is an outright favourite. But, will it be that easy?
To win a Test, there is one particular characteristic that one needs to ensure. Speaking on the same, India's batting coach, Vikram Rathour asserted that mastering the temperament is more important than that of technique.
ALSO READ: 5 milestones that can be attained during the Test series
"Temperament combined with game plans. Technique is an important aspect, but a lot of people give it too much importance. They put everything on technique, which I don't believe in. Cricket is about handling pressure, making the right decisions, picking the right balls to play your shots, which are the bowlers you can score against, what are the areas, where are your singles, where are your boundaries… All of this comes under game plans and tactics," Rathour told ESPNCricinfo in an exclusive interaction.
Prior to the bold comeback, India was annihilated after being dismissed for its lowest Test total of 36, in the opening day-night Adelaide Test. On being asked if he went into hiding, Rathour asserted that although it was disappointing, the side stayed optimistic. "You couldn't really explain what happened. And, it happened so quickly, there was hardly any time to reflect on what was happening. Even after looking at it, how the wickets fell, you couldn't really find any faults - there were hardly any bad shots, there was no loose cricket, there was hardly any tentativeness. You just kept getting out. So again, the discussion was don't worry, don't let the doubts creep in at this stage," he recalled.
Speaking on the upcoming series against England, although Rathour was wary of England's series-winning performance in Sri Lanka, recently, he also warned that the Indians would have a task at hand to face more spin and reverse swing. "Preparation remains the key. I have already had this discussion [with the batsmen], so mentally, they are ready now, they have started visualising, they have started planning their game, how to stand if the ball is going to reverse, which are the areas to score. That is important. If they start thinking now, it still gives you time to be ready before the game starts," he concluded.
Last Updated Feb 4, 2021, 6:04 PM IST