IPL 2020 schedule: Delhi Capitals' full fixtures
Here is Delhi Capitals' (DC) schedule for IPL 2020. They face Kings XI Punjab (KXIP) in their opening contest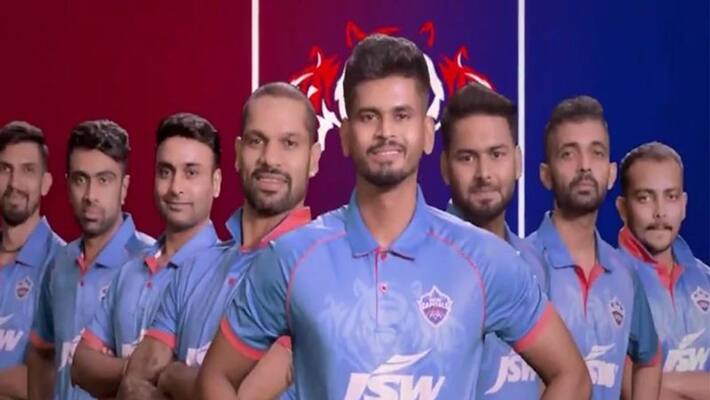 New Delhi: The Shreyas Iyer-led Delhi Capitals' (DC) first match in IPL 2020 is against Kings XI Punjab (KXIP) in Dubai on September 20. The match will start at 7.30 PM IST.
On Sunday (September 6), the Board of Control for Cricket in India (BCCI) unveiled the fixtures for IPL 2020.
The tournament opener will see a repeat of last year's final. Defending champions Mumbai Indians (MI) will lock horns with Chennai Super Kings (CSK) in Abu Dhabi on September 19.
Here is Delhi Capitals' schedule for IPL 2020.
September 20: DC vs Kings XI Punjab (KXIP) — 7.30 PM IST, Dubai
September 25: DC vs Chennai Super Kings (CSK) — 7.30 PM IST, Dubai
September 29: DC vs Sunrisers Hyderabad (SRH) — 7.30 PM IST, Abu Dhabi
October 3: DC vs Kolkata Knight Riders (KKR) — 7.30 PM IST, Sharjah
October 5: DC vs Royal Challengers Bangalore (RCB) — 7.30 PM IST, Dubai
October 9: DC vs Rajasthan Royals (RR) — 7.30 PM IST, Sharjah
October 11: DC vs Mumbai Indians (MI) — 7.30 PM IST, Abu Dhabi
October 14: DC vs RR — 7.30 PM IST, Dubai
October 17: DC vs CSK — 7.30 PM IST, Sharjah
October 20: DC vs KXIP — 7.30 PM IST, Dubai
October 24: DC vs KKR — 3.30 PM IST, Abu Dhabi
October 27: DC vs SRH — 7.30 PM IST, Dubai
October 31: DC vs MI — 3.30 PM IST, Dubai
November 2: DC vs RCB — 7.30 PM IST, Abu Dhabi
Last Updated Sep 7, 2020, 12:26 PM IST