IPL 2020 — Delhi Capitals squad: Full list of DC players with their salaries after auction
Take a look at Delhi Capitals (DC) squad after the completion of the IPL 2020 players auction in Kolkata on Thursday (December 19). DC have a 22-member squad for next year's IPL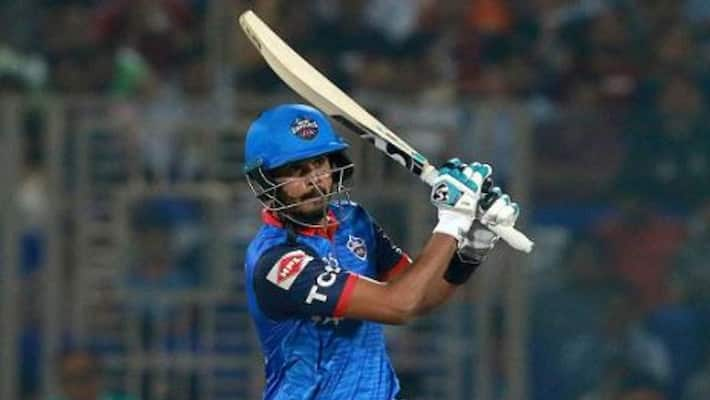 Bengaluru: West Indies batsman Shimron Hetmyer, who was released by Royal Challengers Bangalore (RCB), became the costliest buy for Delhi Capitals (DC) at the Indian Premier League (IPL) 2020 auction in Kolkata on Thursday (December 19).
Left-hander Hetmyer attracted a bid of Rs 7.75 crore from DC. The next highest bid was Rs 4.80 crore for Australian all-rounder Marcus Stoinis. Now, DC have 22 players for IPL 2020.
Also read: Full list of players sold at IPL 2020 auction
Next season will also see Ravichandran Ashwin and Ajinkya Rahane playing for DC. Ashwin was traded from Kings XI Punjab (KXIP) and Rahane from Rajasthan Royals (RR).
England's World Cup winners Jason Roy and Chris Woakes were also bought by DC at the auction.
IPL 2020 squads: Kings XI Punjab | Chennai Super Kings | Royal Challengers Bangalore | Rajasthan Royals | Kolkata Knight Riders | Sunrisers Hyderabad | Mumbai Indians
Here is the full squad of Delhi Capitals
Squad strength: 22 (8 overseas)
Purse remaining: Rs 9 crore
Retained/Traded in (14)
1. Ajinkya Rahane (Traded in from Rajasthan Royals) (Rs 5.25 crore) — Batsman
2. Amit Mishra (Rs 4 crore) — Spinner
3. Avesh Khan (Rs 70 lakh) — Paceman
4. Axar Patel (Rs 5 crore) — All-rounder
5. Harshal Patel (Rs 20 lakh) — Paceman
6. Ishant Sharma (Rs 1.10 crore) — Paceman
7. Kagiso Rabada (Rs 4.20 crore) (South Africa) — Paceman
8. Keemo Paul (Rs 50 lakh) (West Indies) — Paceman
9. Prithvi Shaw (Rs 1.20 crore) — Batsman
10. Ravichandran Ashwin (Traded in from Kings XI Punjab) (Rs 7.60 crore) — Spinner
11. Rishabh Pant (Rs 15 crore) — Wicketkeeper
12. Sandeep Lamichhane (Rs 20 lakh) (Nepal) — Spinner
13. Shikhar Dhawan (Rs 5.20 crore) — Batsman
14. Shreyas Iyer (Rs 7 crore) — Batsman
Bought at auction (8)
15. Shimron Hetmyer (Rs 7.75 crore) (West Indies) — Batsman
16. Marcus Stoinis (Rs 4.80 crore) (Australia) — All-rounder
17. Alex Carey (Rs 2.40 crore) (Australia) — Wicketkeeper
18. Jason Roy (Rs 1.50 crore) (England) — Batsman
19. Chris Woakes (Rs 1.50 crore) (England) — All-rounder
20. Mohit Sharma (Rs 50 lakh) — Paceman
21. Tushar Deshpande (Rs 20 lakh) — Paceman
22. Lalit Yadav (Rs 20 lakh) — All-rounder
Last Updated Dec 20, 2019, 3:28 PM IST