India vs England 2020-21: Ian Chappell deems India as favourite to win
India and England will clash in a tyring four-Test series, as the former defends the Anthony de Mello Trophy. Both the sides are coming off winning performance overseas, putting them in contention to come up with prolific performances. Meanwhile, Ian Chappell predicts his favourite.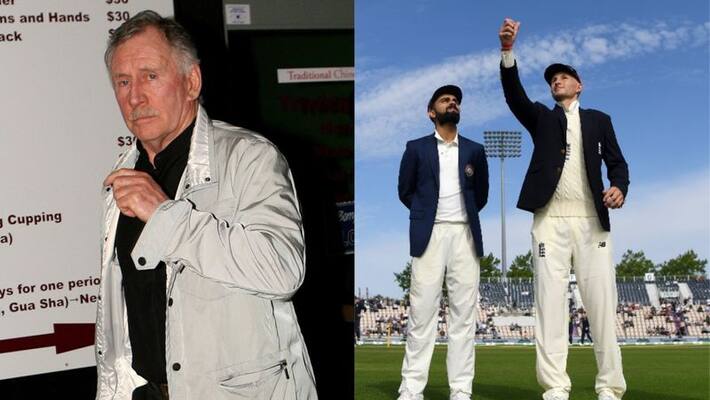 As India and England get set to lock horns in a four-Test series for the Anthony de Mello Trophy, defended by the former, predictions keep coming from experts, as to who is the favourite. It is also rumoured to be the most challenging series between the two in India, which gets underway from Friday.
Notably, both the sides are coming off winning performances overseas. While India won the Border-Gavaskar Trophy in Australia 2-1, England whitewashed Sri Lanka in the island nation 2-0. However, former Australian captain, Ian Chappell, has put the host ahead against England, citing regular skipper, Virat Kohli's return, who would immensely reinforce the squad.
"India will start as favourites after an exhilarating victory over Australia, overcoming all obstacles. When you add the name Virat Kohli to the batting order, the team suddenly assumes a bulletproof cloak," Chappell wrote in his column for ESPNCricinfo.
ALSO READ: 5 top Indian Test run-scorers against England
"In also adding the names R Ashwin, Hardik Pandya and Ishant Sharma to the list of available players, India take on an unbeatable appearance. India's top three feature an impressive Shubman Gill, a talented but flawed Rohit Sharma and the indomitable Cheteshwar Pujara, which places them well ahead of England's top order," he added.
However, Chappell has not entirely ruled out England, as he feels the availability of top players like Ben Stokes and Jofra Archer can challenge the host. "The availability of a premium player in Ben Stokes who, like (Hardik) Pandya, provides all-round ability and selection flexibility, albeit at a higher level than the Indian, is a big plus. And, Jofra Archer adds substantially to the quality of an already strong pace attack," he noted.
Furthermore, Chappell warned that if England's top-order (Dom Silbey and Rory Burns) fails to fire, Joe Root and his men are to be in serious trouble. "Dom Sibley possesses the grit and determination required for success at the highest level, but there are questions about his technique against the best international bowlers. Burns is another in the same category as Sibley, and if both players fail the challenges England will be in trouble unless Joe Root continues to score at his current freakish level," he concluded.
Last Updated Jan 31, 2021, 6:02 PM IST