India vs England 2020-21: 6 players fail fitness test ahead of limited-overs fixtures
India and England are currently sweating it out in a four-Test series for the Anthony de Mello Trophy. The focus would then shift to five Twenty20 Internationals and three One-Day Internationals, as some new faces are in contention for the national call-up.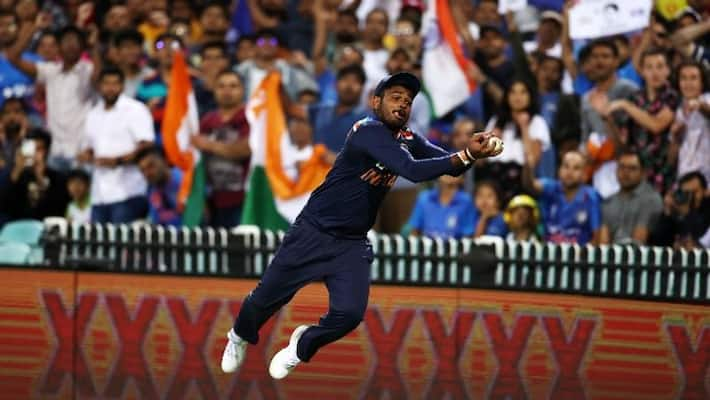 While India and England continue to sweat it out in the four-Test series for the Anthony de Mello Trophy, the build-up to the limited-overs encounter is already underway. The side would play five Twenty20 Internationals and three One-Day Internationals after the Tests.
As a part of the build-up, the Board of Control for Cricket in India is conducting the yo-yo test for the players in contention for selection. Meanwhile, BCCI has reportedly introduced a new fitness test, a 2km run.
However, as per reports, as many as six players had failed to clear the new fitness Test. Sanju Samson, Ishan Kishan, Rahul Tewatia, Nitish Rana, Siddarth Kaul and Jaydev Unadkat are reportedly the players who have failed.
The test was conducted on Thursday, at the National Cricket Academy, in Bengaluru, while the failed players are to get another chance to prove their fitness. However, failing to do so could put their selection in doubt.
ALO READ: T Natarajan released from Tamil Nadu's Vijay Hazare squad upon BCCI's request
Nonetheless, a new report from Times of India added that Kishan, Kaul and Unadkat had cleared the test on Friday. "The players were given a choice to clear either the 2km-run test or the yo-yo test. Wicketkeeper-batsman Kishan passed the '2km-run test,' while seamers Jaydev Unadkat and Siddharth Kaul cleared the yo-yo test by achieving a score of 17.1, the new, raised benchmark for the yo-yo test," a source told the publication.
"In this test, a batsman, wicketkeeper, or a spinner has to complete the two-kilometre distance in eight minutes and 30 seconds, while for a fast bowler, the benchmark is eight minutes and 15 seconds," the source added, explaining the test.
India's limited-overs schedule vs England:
March 4-8: 4th Test (Ahmedabad)
March 12: 1st T20I (Ahmedabad)
March 14: 2nd T20I (Ahmedabad)
March 16: 3rd T20I (Ahmedabad)
March 18: 4th T20I (Ahmedabad)
March 20: 5th T20I (Ahmedabad)
March 23: 1st ODI (Pune)
March 26: 2nd ODI (Pune)
March 28: 3rd ODI (Pune)
Last Updated Feb 13, 2021, 1:36 PM IST