Fact Check: Pakistan spinner Yasir Shah is alive; news of his death in PIA plane crash is false
There were rumours of Pakistan leg-spinner Yasir Shah having died in PIA plane crash in Karachi on Friday (May 22). The news is fake. Yasir is safe and he was not travelling the flight (PK 833) that crashed minutes before landing in Karachi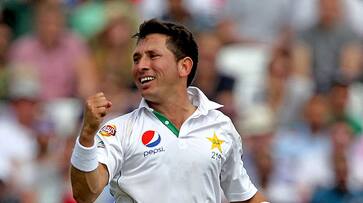 Bengaluru: There were reports of Pakistan leg-spinner Yasir Shah having died in the Pakistan International Airlines (PIA) flight crash in Karachi on Friday (May 22). However, it is fake news. The cricketer himself has confirmed that he is safe.
Also read: PIA plane crashes in residential area
A Facebook post said, "#Breaking News: Pakistani Test Cricketer Yasir Shah Died in Plane Crash in Karachi..According to BCC news Yasir shah was in the plane when this incident was happend! (sic)." This post had 61 comments and 200 shares.
Also read: ICC's dos and don'ts for resumption of cricket
PIA flight PK 833 crashed in Karachi minutes before landing. It originated from Lahore. The flight lost both its engines and crashed into buildings. According to latest reports, 97 have died in the crash.
With rumours floating on social media on Yasir's death, fans sent out condolence messages. Many tagged Yasir on Twitter asking him whether he is safe.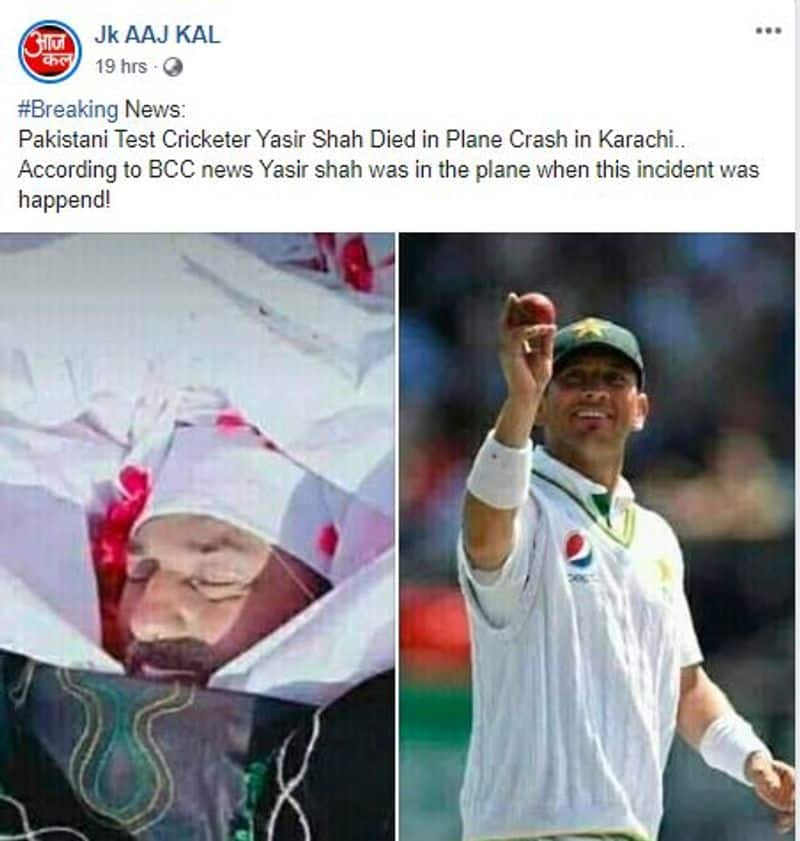 The 34-year-old Yasir, who has played 39 Tests, 25 ODIs and two T20Is, took to this Twitter account to say that he was safe. Fans heaved a huge sigh of relief to see his tweet. However, Yasir later deleted the tweet.
"Tnx almighty God, I m safe in my home, and we will pray for all those we lost in plane crash may Allah give them Jannat Ul Firdos," the 34-year-old had tweeted.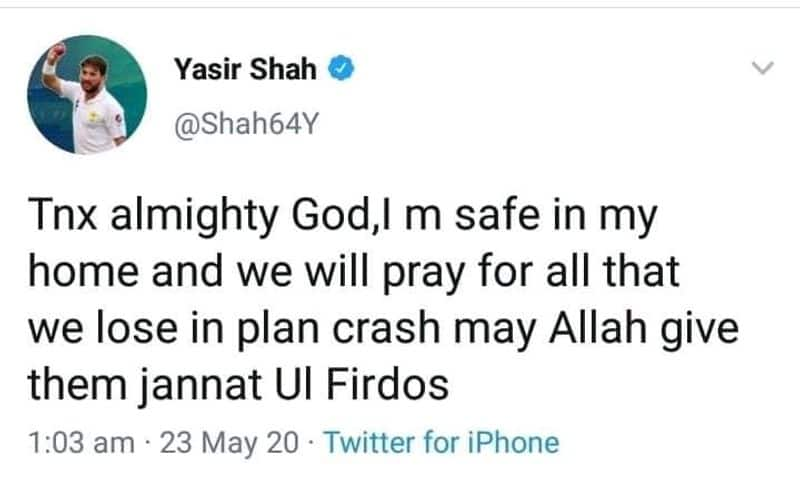 Recently, Yasir became a father of a baby girl. He had announced the good news on May 18 on Twitter. He had posted a picture of his baby.
Last Updated May 23, 2020, 5:49 PM IST