ICC ODI ODI World Cup 2023: Pakistan's updated schedule
The 2023 ICC ODI World Cup promises excitement and anticipation as Pakistan's match schedule undergoes significant changes. Matches against the Netherlands, Sri Lanka, and arch-rivals India have been rescheduled.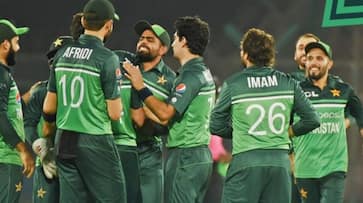 The Board of Control for Cricket in India (BCCI) had initially announced the schedule for the ODI World Cup in an event held in Mumbai last month. However, BCCI secretary Jay Shah recently revealed that some matches would be adjusted due to logistical challenges raised by certain countries. The revised schedule is expected to be announced shortly.
Pakistan's match against Sri Lanka, which was originally planned for October 12 in Hyderabad, will now take place on October 10 at the same venue. Meanwhile, the highly awaited India-Pakistan match is scheduled for October 14 in Ahmedabad, a day earlier than its previous Sunday, October 15 date.
The revised schedule includes a match against the Netherlands on October 6 in Hyderabad, followed by a clash with Sri Lanka on October 10, also in Hyderabad. The highly anticipated encounter with arch-rivals India is now set for October 14 in Ahmedabad. Cricket enthusiasts can look forward to thrilling battles on the field as the tournament unfolds.
Also Read: Indian players heartwarming encounter with Dwayne Bravo and his son ahead of decisive 3rd ODI (Watch)
The much-anticipated clash between India and Pakistan in the 2023 ICC ODI World Cup is set to be moved up by a day, and there are reports suggesting that Pakistan's match against Sri Lanka might also be rescheduled. The prestigious tournament is scheduled to take place in India from October 5 to November 19 later this year.
Regarding ticketing for the ICC ODI World Cup 2023, Jay Shah clarified that spectators would need to purchase physical tickets as e-tickets will not be available. People will have to present their physical tickets at the entry gates of the stadiums for admission during the event.
Last Updated Aug 2, 2023, 9:39 AM IST