BCCI considers hosting IPL 2024 auction in Dubai
The Board of Control for Cricket in India (BCCI) is exploring the possibility of holding the IPL auction in Dubai, setting a tentative window in December.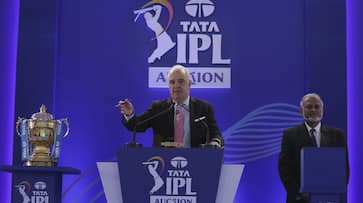 The Board of Control for Cricket in India (BCCI) is contemplating hosting the Indian Premier League (IPL) auction in Dubai, with a tentative window set between December 15 and 19. Preceding the IPL auction, the Women's Premier League (WPL) auction is expected to occur on December 9, although the venue for the WPL auction remains undecided, with India being a likely choice.
While no official notification has been sent to the IPL franchises, there is growing speculation that the IPL auction could take place in Dubai, potentially on December 18 or 19, despite these dates falling on weekdays. The BCCI had previously considered holding the auction in Istanbul but ultimately opted for Kochi. While the Dubai plan may be subject to change, IPL franchises have been informed of the potential venue.
Although the trading window is currently open, there have been no reports of player exchanges among the IPL franchises. As the end of the three-year window approaches, it remains uncertain whether significant trades will occur, but there is a possibility of releasing high-salaried players who had limited contributions in the previous IPL season.
On another note, the BCCI has not yet disclosed the venue and dates for the Women's Premier League (WPL) auction to team owners. It is speculated that the WPL may be scheduled for February this year, considering the international commitments of the Indian women's team until mid-January.
Franchises are awaiting confirmation regarding whether the WPL will be held in a single city, similar to last year's arrangement in Mumbai, or if it will be distributed across various locations this time.
Also Read: ODI World Cup 2023: Success in IPL gave confidence, says Australia's Maxwell after record-breaking century
Last Updated Oct 26, 2023, 1:54 PM IST