Australia bushfires: Shane Warne's baggy green cap shatters Sir Don Bradman record in auction
A bidder has come forward to buy Australian spin legend Shane Warne's baggy green cap for a record price. The amount will go to bushfire appeal as Australia battles bushfires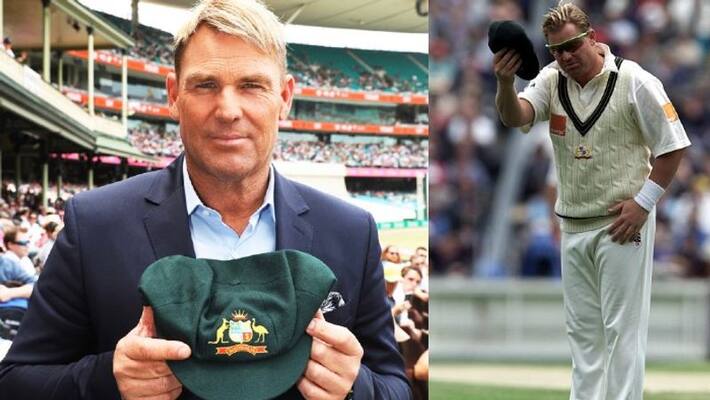 Melbourne: Australian spin legend Shane Warne's baggy green cap has fetched over 1 million Australian dollars after he put it up for auction to help the victims of the bushfires that have claimed 27 human lives and destroyed over 500 million animals.
On Friday (January 10), Warne, who is Australia's highest Test wicket-taker with 708 victims, announced that a bidder had bid Australian dollars (AUD) 1,007,500 (Rs 4.9 crore) to buy his national Test cap. The bidding closed on Friday.
The bid for Warne's cap is an Australian record, beating Sir Don Bradman's cap which had fetched Australian dollars 425,000 in 2003.
"Thankyou so much to everyone that placed a bid & a huge Thankyou / congrats to the successful bidder - you have blown me away with your generosity and this was way beyond my expectations ! The money will go direct to the Red Cross bushfire appeal. Thankyou, Thankyou, Thankyou (sic)," Warne tweeted.
Apart from Warne, several other Australian cricketers have come forward to raise money for bushfires relief fund.
Earlier, Warne had urged everyone to contribute to help the victims of bushfires. He had said that he is putting up his baggy green cap for auction.
"The horrific bushfires in Australia have left us all in disbelief. The impact these devastating fires are having on so many people is unthinkable and has touched us all. Lives have been lost, homes have been destroyed and over 500 million animals have died too," Warne said.
"Everyone is in this together and we continue to find ways to contribute and help on a daily basis. This has led me to auction my beloved baggy green cap (350) that I wore throughout my Test career," he added.
* Conversion rate as on January 10, 2020, Australian dollars to Indian rupees (1 AUD = Rs 48.81)
Last Updated Jan 10, 2020, 4:11 PM IST