Little boy asks people to wear masks on the street in Dharamshala; Watch viral video
A video of a little boy standing on a crowded street in Dharamshala and urging everyone to mask up has created ripples on the Internet.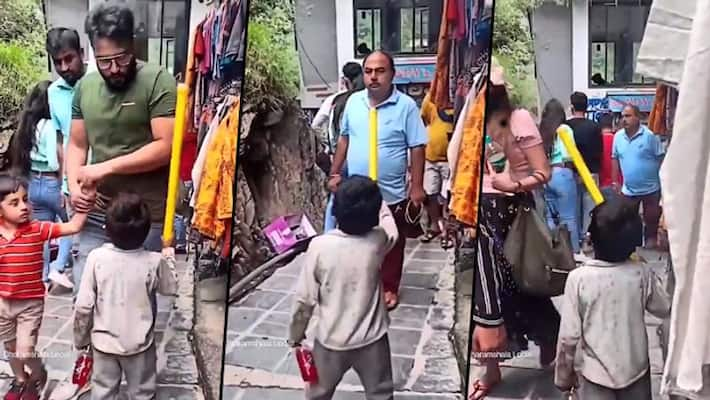 A little boy on the streets of Dharamshala was seen schooling the elders walking without the mask amid the COVID-19 pandemic. Yes, this video is going crazy viral on social media. A few days ago, pictures of a crowded street in Manali went viral online. Travellers are visiting hill stations like Manali, Shimla, Mussoorie and Dharamshala. However, they are neglecting social distancing rules.
A little boy can be seen standing on a crowded street in Dharamshala. He was also urging tourists to mask up. The little kid can be seen wearing a mask and holding a plastic stick. However, no one seems to be giving an ear to the boy's demands. The video was shared by numerous users on Twitter as well as Instagram. Take a look.
Last Updated Jul 7, 2021, 12:47 PM IST