Petrol, diesel price today, November 6: Fuel rates remain unchanged
Petrol and diesel prices remained unchanged on Saturday, as oil marketing companies stayed away from revising fuel rates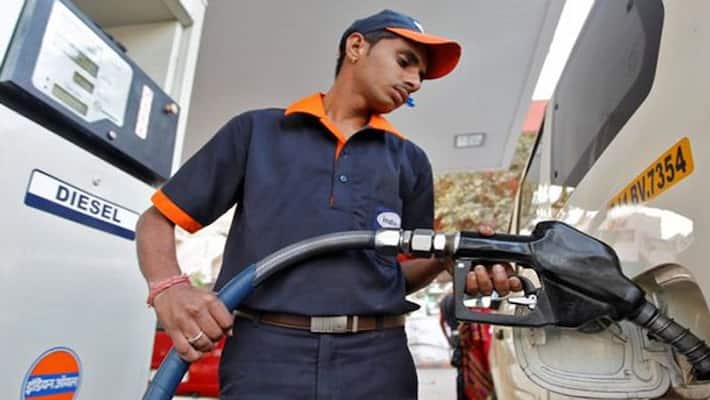 Petrol and diesel prices remained unchanged on Saturday, as oil marketing companies stayed away from revising fuel rates for the third day running. This after the Narendra Modi government announced a reduction in the central excise taxes to the tune of Rs 5 for petrol and Rs 10 for diesel. However, despite the excise rate cut, the prices of petrol and diesel continue to remain over the three-figure mark. 
Shortly after the Centre decision, some states, especially BJP-ruled states, went ahead and lowered the Value Added Taxes being levied on fuel. This further lowered the fuel prices. However, states like Kerala and Maharashtra have refused to lower the VAT on fuel citing revenue loss and exchequer constraints.
Also Read: Gold, silver price today, November 6: Silver outshines gold on Saturday
To note, prices of petrol and diesel vary from state to state depending on the rate of local taxes being levied per litre. Let's take a look at the prices of petrol and diesel in some cities of the country.
Thiruvananthapuram
Petrol: Rs 106.36 per litre
Diesel: Rs 93.47 per litre
Kolkata
Petrol: Rs 104.67 per litre
Diesel: Rs 89.79 per litre
Bangaluru
Petrol: Rs 100.58 per litre
Diesel: Rs 85.01 per litre
Bhopal
Petrol: Rs 107.23 per litre
Diesel: Rs 90.87 per litre
Hyderabad
Petrol: Rs 108.20 per litre
Diesel: Rs 94.62 per litre
Guwahati
Petrol: Rs 94.58 per litre
Diesel: Rs 81.29 per litre
Lucknow
Petrol: Rs 95.28 per litre
Diesel: Rs 86.80 per litre
Mumbai
Petrol: Rs 109.98 per litre
Diesel: Rs 94.14 per litre
Delhi
Petrol: Rs 103.97 per litre
Diesel: Rs 86.67 per litre
Chennai
Petrol: Rs 101.40 per litre
Diesel: Rs 91.43 per litre 
The Centre's move to cut excise duty on fuel prices is expected to cost the government exchequer around Rs. 1.4 lakh crore annually. Meanwhile, the opposition Congress party has decided to go ahead with its agitation against fuel prices and inflation despite the rate cuts. This is especially after it has emerged that one of the reasons why the BJP's performance took a hit during the recent assembly by-elections was because of the soaring prices of fuel and inflation in the country.
Fact-Check: Mukesh Ambani and family have no plans to relocate to London
Last Updated Nov 6, 2021, 9:57 AM IST