Amazon says employees may not get promoted if they ignore return-to-office mandate
Amazon has told corporate employees they may not get promoted if they ignore the company's return-to-office mandate. In May, Amazon began requiring that staffers work out of physical offices at least three days a week.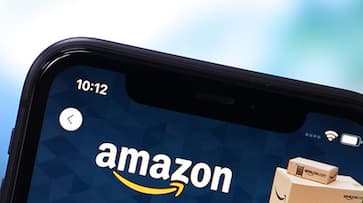 With the introduction of a new policy that links incentives to compliance with the company's return-to-office mandate, Amazon is stepping up its efforts to get corporate employees back into the office. Employees who do not satisfy the criteria of working in the office three days a week may have less opportunities for advancement, according to media report.
The internal guidance highlights the critical role that managers play in the promotion process and their obligation to foster employee development via frequent communication and demanding work. Vice Presidents must provide their consent in situations of non-compliance with the in-person work mandate, which is another duty assigned to managers.
Also Read | Do you know Amazon is using advanced AI to spot fake customer reviews?
A representative for Amazon, Brad Glasser, acknowledged the new policy's adoption and emphasised that promotions are a cornerstone of the company's commitment to fostering employee development. Glasser stressed that following the rules and procedures of the organisation is important when determining who gets promoted.
Since May, when the return-to-office campaign was launched, Amazon and its about 350,000 corporate workers have been at odds. The corporation has changed its policy from the Covid era, which allowed individual managers to determine how often team members needed to be in the office, to requiring it at least three days a week.
Recent events suggest that Amazon is taking a stricter stance, informing certain workers that in order to keep their employment, they must move to central office centres in various states. As a result, several workers have opted to quit rather than take these actions.
Also Read | Ousted Altman could return as OpenAI CEO, planning to launch new venture: Report
Last Updated Nov 19, 2023, 2:39 PM IST