Do you know Amazon is using advanced AI to spot fake customer reviews?
According to the company, when a customer submits a review and before being published online, Amazon's AI solution analyses the review for known indicators that the review is fake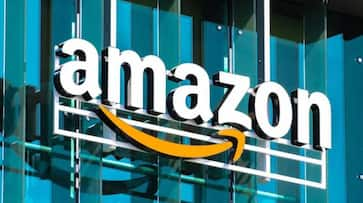 An innovative and sophisticated artificial intelligence (AI) system has been introduced by the US-based online retailer Amazon to detect fraudulent product reviews on its site. The business claims that before a review is posted online and is submitted by a customer, Amazon's AI system looks for signs that the review is fraudulent.
"The great majority of reviews immediately appear online after passing Amazon's stringent authenticity standards. However, the corporation has other options if it finds evidence of possible review abuse," according to the company.
The corporation claims that in order to analyse different factors, Amazon's machine learning algorithms use private data. If Amazon determines that a review is fraudulent, they take immediate action to restrict or remove it and may also take further steps, such as removing review rights, blocking fraudulent accounts, and, in certain cases, filing a lawsuit.
Also Read | Ousted Altman could return as OpenAI CEO, planning to launch new venture: Report
The company said, "Deep graph neural networks are used to examine intricate linkages and patterns of behaviour, which aids in the identification and elimination of bad actor groupings." The big online retailer stated that Josh Meek, senior data science manager on Amazon's Fraud Abuse and Prevention team, underlines that it's not always easy for people outside of Amazon to tell the difference between real and fraudulent reviews.
When suspicions are raised but further proof is needed, Amazon's skilled investigators—who are skilled at identifying abusive behavior—look for further clues before taking any action.
Meanwhile, as the firm refocuses its commercial ambitions to concentrate on generative artificial intelligence (AI), Amazon has revealed that it is eliminating hundreds of jobs in the division in charge of its well-known voice assistant, Alexa.
Also Read | OpenAI CEO Sam Altman's ouster rattles Silicon Valley: Decoding the impact and future of AI landscape
Alexa is a voice assistant powered by artificial intelligence that can be used as a hub for home automation, to play music, set timers, and ask questions. Reuters reports that several hundred people who work on Alexa are impacted by the layoffs. The report claims that this month, Amazon is cutting back on activities in a number of areas, including gaming, music, and some HR positions.
Last Updated Nov 19, 2023, 12:30 PM IST