Manual scavenging: Man dies of asphyxiation at Bengaluru school; 3 arrested
A 25-year-old man engaged in manual scavenging died while cleaning the sewer of an international school in Bengaluru. The school's owner, principal and vice principal were arrested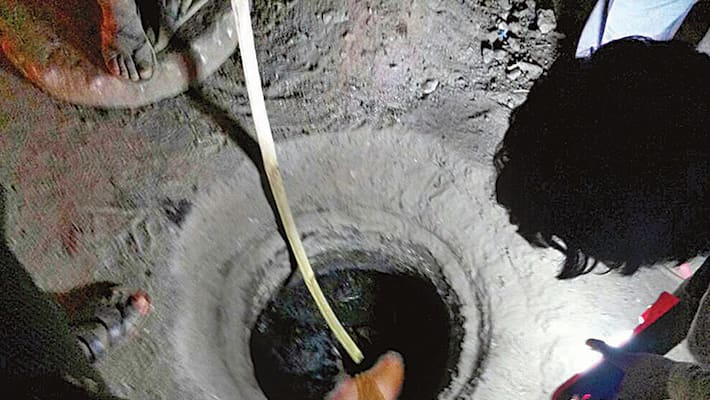 Bengaluru: A worker engaged in manual scavenging died in the pit he was cleaning. The incident took place in the premises of an international school in Bengaluru's Begur. The school owner, principal and vice-principal have now been arrested.
The deceased has been identified as 25-year-old Manu who went to the school seeking work.
The school authorities handed him cleaning equipment and asked him to clean the pit.
Manu, who had no safety gear, entered the pit and soon had difficulty in breathing because of the presence of poisonous gases.
He was then found motionless and rushed to a hospital where they declared him dead on arrival.
The police said that no one was overseeing the cleaning work and Manu was alone when he died in the pit.
"A case was registered against three persons for hiring Manu to clean the pit. They have been produced before the court. While one accused has been granted bail, the other two accused are still in judicial custody," the police official added.
The accused have been booked under Section 304A (death due to negligence) of the IPC and under various sections of the Prohibition of Employment as Manual Scavengers and their Rehabilitation Act, 2013.
Manu was a resident of Hongasandra in the city. He is survived by his wife, Nandini, and a five-year-old daughter.
In the last 10 years, over 80 people engaged in manual scavenging have died in sewage pits in Bengaluru alone. In Karnataka, more than 70 people have died since 2008.
The Karnataka State Safai Karamchari Commission is the nodal agency for manual scavenging, the body has been without a head for more than four months since the services of former chairperson MR Venkatesh were terminated.
Since 1993, employing a manual scavenging worker is a cognisable offence with imprisonment and fine. The Prohibition of Employment as Manual Scavengers and their Rehabilitation Act in 2013, and a Supreme Court ruling have also stated the same.
Last Updated Mar 6, 2019, 9:42 AM IST