No end to pedestrians' woes as NHA and BBMP lock horns over skywalk in City's killer junction
Skywalk on the Kempapura junction near Esteem Mall awaits inauguration
But the skywalk neither has a lift nor an escalator
Will NHA yield to the people's pleas?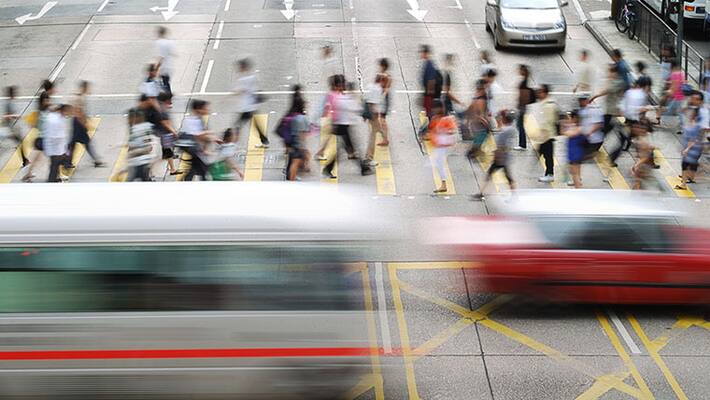 After two years of struggle, the residents of Kempapura have finally got a skywalk built by the National Highway Authority (NHA). The Kempapura stretch near the Esteem Mall In Hebbal is infamously regarded as the dangerous stretch in the city, after three pedestrians were killed by over-speeding tankers. The frequent accidents on the road - caused due to lack of pedestrian space - sparked an outrage among the locals and college students who demanded a skywalk, two years ago.
At least after two years of their demand, the National Highway Authority of India has finally built a skywalk cutting over 20 trees along the Bellari road. But now, locals are complaining that the skywalk is neither has a lift nor an escalator. Without these, senior citizens and disabled would not be able to use the skywalk. So, how does it serve any purpose, complain the residents, reports Kannada Prabha.
Flooded with the complaints of lack of facilities, the Bruhat Bengaluru Mahanagara Palike (BBMP) is now planning to appeal the NHA to build a lift or an escalator. But the NHA has turned out down its request. For, as per the NHA guidelines, there are no options to build a lift of escalator along with the skywalk. Besides, it would exceed its budget, hence the NHA is not ready to provide a lift to skywalk, reports Kannada Prabha.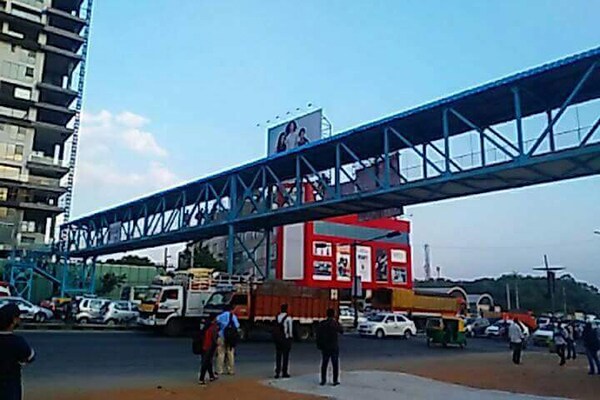 Image courtesy: Karnataka.com
"NHA has built a skywalk on the Kempapura stretch and it will be inaugurated in a week. But there are no lifts or ramps attached to the skywalk. We have already appealed to the NHA. If they do not consider our request, we would have to take it upon ourselves," G Padmavathi, Mayor told Kannada Prabha. 
Kempapura stretch near the Hebbal Esteem Mall is every pedestrian's nightmare. At least, three persons have lost their lives to over-speeding tankers. In one of the ghastly incident, Arpitha Janardhan, a college student was ran down by a speeding tanker on the busy Hebbal-Kempapura junction while she was crossing the road. The horrific accident also killed a pillion rider and injured five other pedestrians.
Last Updated Mar 31, 2018, 6:47 PM IST