Where is Nithyananda? Ecuador government denies giving asylum, 'Kailasa' island to godman
Apart from rape and abduction allegations in India, now French government has launched a probe against self-styled godman Nithyananda for cheating one of its citizens of $ 400,000. Meanwhile, Ecuador has clarified that it has refused to accept request of providing refuge to Nithyananda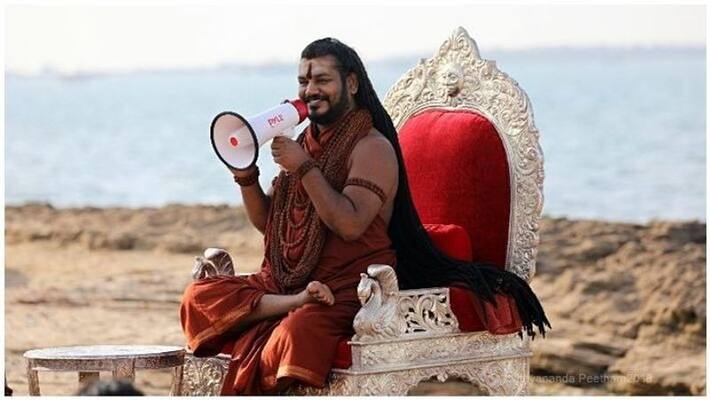 Quito: Amidst speculations of self-styled godman Nithyananda creating a country called Kailasa in an island in Ecuador, the government of Ecuador has denied the claim and said that it refused Nithyananda's request and he has left the country.
Meanwhile, a report claimed that the French government has launched an investigation for fraud against Nithyananda.
Reacting to the claims of Nithyananda hiding in Ecuador, the government of Ecuador has issued a press release.
It said, "The Embassy of Ecuador categorically denies the statement, wherever published that self-styled Guru Nithyananda was given asylum in Ecuador or has been helped by the Government of Ecuador in purchasing any land or island in South America near or far from Ecuador."
"Moreover, Ecuador denied the request for International Personal Protection (refuge) made by Mr Nithyananda before the Government of Ecuador and later on, Mr Nithyananda left Ecuador," the Ecuador government added.
The press release also added that all the information about Nithyananda that has been published in the media (in India) so far is based on the details on the website kailasa.org, that is supposed to be maintained by Nithyananda.
The Ecuador authorities have said that henceforth the country's name should not be mentioned or referred to in relation to Nithyananda.
Cheating case on Nithyananda
Nithyananda who is facing charges of keeping children in illegal confinement is also facing rape charges in India. Now, French authorities have launched an investigation following a complaint by one of his devotees that he had cheated him of $ 400,000.
'Blue Corner notice' sought
Meanwhile, Gujarat Police are all set to seek Interpol to necessitate 'Blue Corner' notice to trace and arrest Nithyananda.
Ahmedabad Rural Police, investigating the abduction allegations against Nithyananda, have sent a letter to the state Criminal Investigation Department (CID) on Thursday (December 5) in this regard.
Last Updated Dec 7, 2019, 11:20 AM IST