Wants to have 'permanent peace' with India, war not an option, says Shehbaz Sharif
India has repeatedly told Pakistan that Jammu and Kashmir shall forever remain an integral part of the country. Shehbaz Sharif said "We want permanent peace with India through dialogue as war is not an option for either of the countries."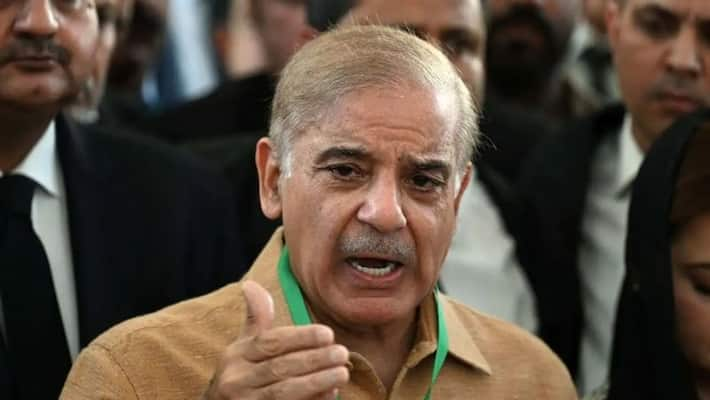 Pakistan Prime Minister Shehbaz Sharif has said that Pakistan wants to have "permanent peace" with India through dialogue as war is not an option for either of the countries to resolve the Kashmir issue, according to a media report.
Speaking to a group of Harvard University students, Sharif said that the resolution of the Kashmir dispute in accordance with UN resolutions was necessary for the region to experience lasting peace. In keeping with UN resolutions, he added, "Pakistan undertakes to preserve peace in the area, and that sustained peace in the region was related to the resolution of the Kashmir issue."
"We desire lasting peace with India via discussion since war is not an option for any of the countries," he said quoting media reports. 
Also Read | Lt Gen Asif Ghafoor appointed as new Commander XII Corps in Quetta
Kashmir and the cross-border terrorism that comes from Pakistan have frequently strained relations between India and Pakistan. Jammu and Kashmir will always be a part of India, it has been said repeatedly to Pakistan. India has stated that it wants peaceful, cordial ties with Pakistan that are free from antagonism, terrorism, and bloodshed.
Sharif brought up the need for rivalry between Islamabad and New Delhi in commerce, the economy, and improving the lives of their citizens throughout the conversation.
He said that although Pakistan's nuclear weapons and well-trained army constitute a deterrent, Islamabad invests in its military to safeguard its borders rather than for armed conflict. In answer to a question on the Pakistani economy and the International Monetary Fund (IMF) programme, he stated that the economic crisis of the nation is the result of structural issues as well as political unrest in recent decades.
Also Read | Who is Manisha Ropeta, Pakistan's first Hindu woman to become senior cop?
He said that during the first several decades after Pakistan's founding, all economic sectors experienced tremendous growth when there were goals, a strong national will, and systems in place to make them happen.
Pakistan is facing growing economic challenges, with high inflation, sliding forex reserves, a widening current account deficit and a depreciating currency. On August 14, Pakistan celebrated its 75th birthday. Sharif penned an editorial for 'The Economist' in which he claimed that during Pakistan's formative years in the 1960s, when it had a rendezvous with destiny, the nation was brimming with promise and optimism.
(With PTI inputs)
Last Updated Aug 21, 2022, 10:13 AM IST