US to Indian authorities: Protect, respect rights of CAA protesters
US has backed the CAA protests close on the heels of the second edition of the annual 2+2 ministerial meetings of foreign and defence ministers of the United States and India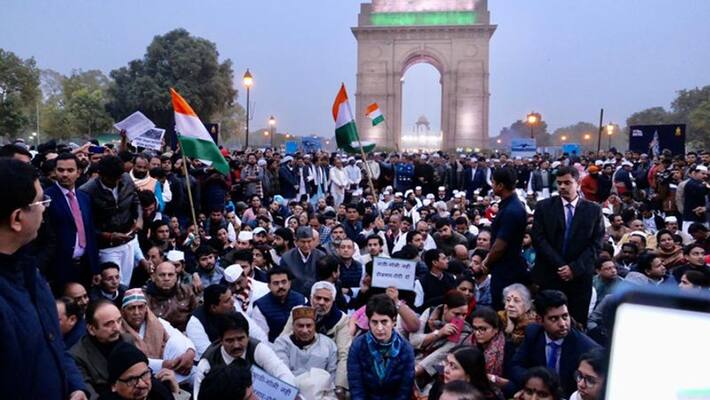 New Delhi: "Protect and respect" people's rights, especially those who are staging peaceful protests against the Citizenship (Amendment) Act (CAA), is the message sent to authorities in India by the United States.
A State Department spokesperson, on Monday, made a statement supporting the protests that have erupted across the nation, urging authorities to respect the right of "peaceful assembly" and requesting protesters to "refrain from violence". The use of force by the police have earned criticisms.
The second edition of the annual 2+2 ministerial meetings of foreign and defence ministers of the United States and India is scheduled for Wednesday in Washington DC. And this statement comes close on the heels of this important meeting.
The discussion points could revolve around the CAA protests as well as Jammu and Kashmir, as the US is keen on seeking a moral high ground with respect to human rights issues.
The Citizenship (Amendment) Bill (CAB) was passed in both the Lok Sabha and the Rajya Sabha, and was later made an Act post the President's signature.
Last Updated Dec 17, 2019, 12:52 PM IST