Uber to lay off 3,000 more employees in second round amid coronavirus crunch
Uber has announced to cut several thousand additional jobs, closing more than three dozen offices and re-evaluating big bets in areas ranging from freight to self-driving technology as CEO Dara Khosrowshahi attempts to steer the ride-hailing giant through the coronavirus pandemic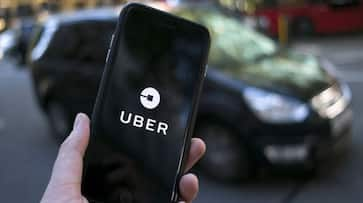 San Francisco: Uber Technologies Inc (UBER.N) will concentrate on its core businesses in ride-hailing and food delivery and cut 23% of its workforce in an attempt to become profitable despite the coronavirus pandemic, chief executive officer Dara Khosrowshahi said in an email to employees on Monday.
Uber will cut a total of 6,700 jobs, including the 3,700 it had announced earlier this month via a Zoom call that lasted for a little over three minutes, Khosrowshahi said, adding that the company plans to reduce investments in several "non-core projects".
"We have made the incredibly difficult decision to reduce our workforce by around 3,000 people, and to reduce investments in several non-core projects," Khosrowshahi wrote in a letter to employees on Monday, Xinhua news agency reported.
Uber is also closing or consolidating some 45 offices globally, including its Pier 70 office in San Francisco, a branch responsible for its experimental projects like self-driving cars. Over the next 12 months, it will begin the process of moving its Asia-Pacific headquarters out of Singapore to a new location "in a market where we operate our services," according to the company.
The firm will reduce its costs by over $1 billion a year by these actions, the company said.
Shares in Uber were up 6.9% to $34.69 following the announcement.
Uber employed 28,600 people before the pandemic crippled its business, according to a regulatory filing at the end of the first quarter. The company's initial wave of 3,700 layoffs affected less-costly customer support and recruiting teams, while Monday's announcement affects 3,000 employees across nearly all departments.
Last Updated May 19, 2020, 12:29 PM IST