Several Hong Kong protesters surrender as police cordon off campus
About 100 people are thought to be holed up in the campus after night of confrontations between protesters and police.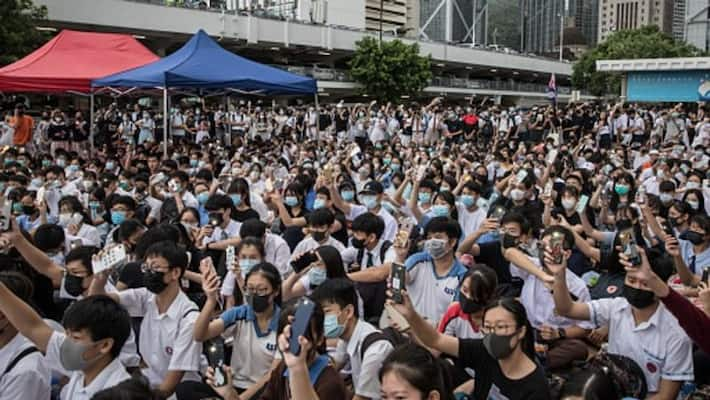 Hong Kong: About 100 people still remain holed up in the campus of Hong Kong Polytechnic University after several days of clashes between the police and protesters involving tear gas, water cannon and rubber-coated bullets. The protesters fought back with their own improvised lethal weapons like bows and arrows.
Police are calling on the remaining demonstrators to drop their weapons and surrender and have arrested those fleeing the scene.
Running battles on the university's grounds over the past few days have continued into Tuesday morning. As police tightened their hold on the university and surrounding areas, protesters who had gathered outside the grounds attempted to break police lines and enter the university. This marked another escalation in the city's ongoing protest movement.
On Monday night hundreds of other protesters were evacuated from the university while a small group was on watch at the campus entrance early on Tuesday morning.
Speaking at a news conference on Tuesday, Hong Kong Chief Executive Carrie Lam said she was "extremely worried". She said she had told police she wanted the situation resolved peacefully in a "humane manner."
Last Updated Nov 19, 2019, 5:55 PM IST