Canada likely to recall many of its diplomats from India
While specifics remain undisclosed, India's request could reduce Canada's mission strength in the country. India also threatened to revoke diplomatic immunity if the diplomats didn't depart by October 10. Canada hasn't officially acknowledged the request yet.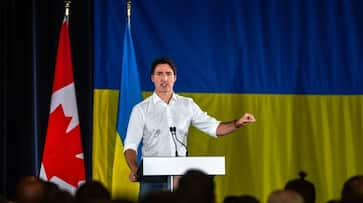 Canada is expected to recall numerous diplomats following a request from the Indian government to balance the diplomatic presence between the two countries. The request from India comes after a dispute over the killing of a pro-Khalistan leader in the Vancouver area and Canadian Prime Minister Justin Trudeau's allegation that India may have been involved.
While neither side has disclosed the exact number of diplomats India is requesting to be removed, a report from the Financial Times, citing an unidentified official, indicates that Canada currently has 62 diplomats in India, and India has asked for a reduction of 41 diplomats by October 10. This would bring the number down to 21, which is approximately equivalent to the number of Indian diplomats stationed in Canada.
According to the report, India has also warned that it may revoke the diplomatic immunity of diplomats who do not leave the country by the specified date. Canada has not officially confirmed that it received a request from India to reduce its mission strength. The Canadian high commission had previously mentioned concerns about threats received by some diplomats on social media and had decided to temporarily adjust staff presence in India.
Canada has not indicated any plans to close its consular operations in India. In response, India has suspended visa services in Canada due to perceived threats to Indian diplomats from Khalistan supporters.
This development follows Canadian Prime Minister Trudeau's allegation in Parliament, made a week after his visit to India for the G20 summit, regarding "credible allegations" of India's involvement in the killing of Hardeep Singh Nijjar.
Indian government sources have reiterated that Canada has not provided specific evidence of any Indian agent's involvement in the murder, despite the US State Department urging India to cooperate with the Canadian probe. Earlier reports in Canadian media had suggested that Ottawa possessed intercepted conversations involving Indian diplomats indicating official involvement in Nijjar's shooting last June.
The Financial Times report suggests that Ottawa's ability to share information with the Indian government is limited to protect intelligence sources and methods and to avoid compromising the murder investigation.
Last Updated Oct 4, 2023, 11:05 AM IST