Iraq Parliament accepts PM Adel Abdul Mahdi's resignation
Iraqi Parliament approved the resignation of Adel Abdul Mahdi's government after two months of protests that left more than 400 dead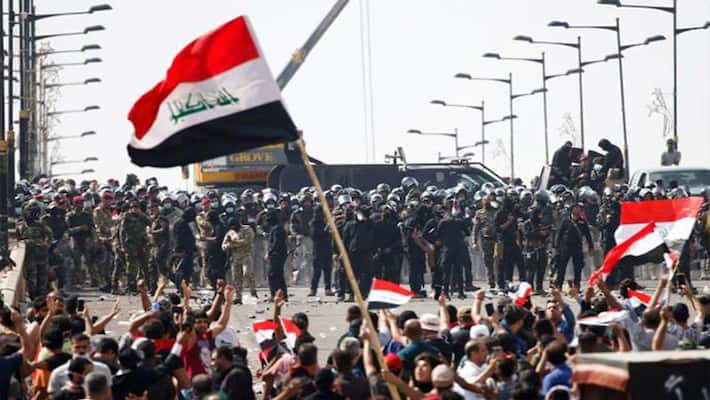 Baghdad: Iraqi legislators approved Prime Minister Adel Abdul Mahdi's resignation on Sunday (December 1) during a Parliament session held in the capital Baghdad amid weeks of deadly anti-government protests. 
An embattled Abdul Mahdi had announced on Friday that he would quit, after 50 demonstrators were killed the previous day by security forces in Baghdad and Iraq's mainly Shia southern cities of Nasiriya and Najaf.
Also Read: Iraq PM Adel Abdul Mahdi announces resignation  
The prime minister also faced criticism from Iraq's top Shia leader, Ayatollah Ali al-Sistani, who condemned the use of lethal force against the protesters and called for a new government.
A Cabinet meeting on Saturday had approved Abdul Mahdi's announcement, which also suggested the resignation of key members of the Iraqi government, including the prime minister's chief of staff.
Legal experts in the country said that the government would assume a caretaker role for 30 days or until the largest bloc in parliament agrees on a new candidate to replace him.
"Based on the Constitution, this resignation includes the whole government - ministers and the deputy prime minister," legal expert Tareq Harb told Al Jazeera.
"The government has now become a caretaker government which will only address urgent issues until a new government is elected," he added.
"The largest political bloc or alliance will have 15 days to nominate a candidate which the president will then assign to form a new government within 30 days," Harb told Al Jazeera. "This new Cabinet will then be voted on by parliament which needs an absolute majority to be voted in."
Also Read: Iraq protests get violent 
But with no bloc officially designated as the largest in parliament, it could take weeks for a new prime minister to be nominated. 
 
Last Updated Dec 2, 2019, 3:45 PM IST