Hong Kong shares lead gains in Asia as democrats sweep elections
Positive news on US-China trade also lifted investor sentiment and raised share market, although changes in Hong Kong are being closely watched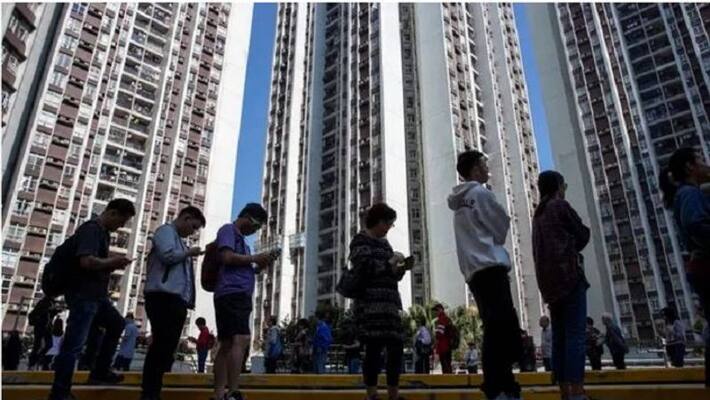 Hong Kong: Shares in Hong Kong led gains across Asia's financial markets on Monday and Tuesday, after key elections brought more pro-democracy councillors to power and China announced a tightening of intellectual property regulations that could ease trade talks with the United States.
Investors were cautiously optimistic about China's decision to raise penalties on intellectual property (IP) theft and reduce frequent violations, which have been a sore point in trade negotiations with the US for very long. And Hong Kong has frequently complained about forced technology transfers.
The Hang Seng index was up 1.8%, outstripping the 0.3 gain of MSCI's broadest index of Asia Pacific shares outside Japan.
Japan's Nikkei rose 0.8% in early trade, while Australian stocks rose 0.5%. China's CSI 300 index, which includes its biggest companies, also saw its shares climb by 0.5%.
On Sunday, the Chinese government said it would consider lowering the thresholds for criminal punishments against those who steal intellectual property, reduce frequent IP violations by 2022 and make plans for victims to receive compensation.
Hong Kong's strong performance was mostly due to this latest encouraging development in the US-China trade talks, Jeffrey Halley, Senior Market Analyst for Asia Pacific at OANDA told Al Jazeera.
But the "peaceful" conclusion of domestic council elections has also eased the negative sentiment clouding the city, as protesters took to the ballot boxes instead of the streets on Sunday, he said.
Hong Kong pro-democracy parties took nearly 90% of district council seats following a record-high voter turnout of 71% for the elections, according to data from the Hong Kong Electoral Affairs Commission.
Last Updated Nov 26, 2019, 6:45 PM IST