Heavy traces of coronavirus found in seafood, meat sections of Beijing food market
In China's Beijing market, heavy traces of coronavirus have been found in meat and seafood sections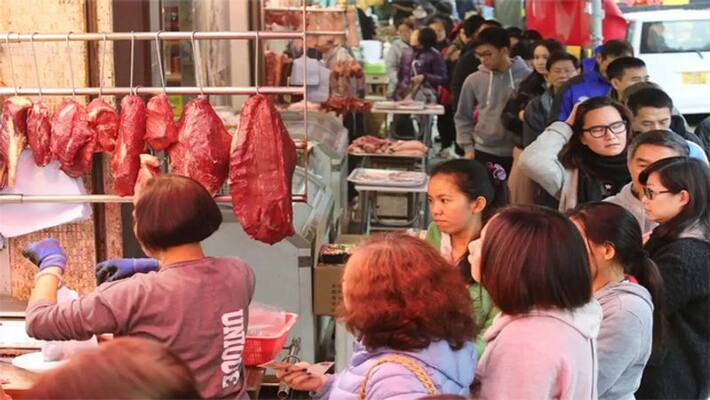 Beijing: Heavy traces of coronavirus have been found in meat and seafood sections in China's Beijing market, according to reports.
Dr. Wu Zunyou, chief epidemiologist at the Chinese Centre for Disease Control and Prevention, said that the area's low temperature and high humidity may have been contributing factors for coronavirus.
Symptoms of coronavirus shown by people traced in the seafood market were earlier those who showed symptoms in Xinfadi Food Centre dealing in seafood, aquatic product stalls, and mutton section.
The World Health Organization (WHO) has already questioned the Chinese officials' claims that the virus was traced to the imported salmon in Xinfadi.
Most of the new cases have been linked to the Xinfadi wholesale food market.
Until a week ago, the Chinese capital had been free of local transmission for 55 days.
Xinfadi was quickly identified as the centre of the outbreak after the first patient bought fish, followed by many cases that had links to the Fengtai district market.
China has reported 37 new coronavirus cases including 25 in Beijing where 183 patients are undergoing treatment, with the city implementing wartime measures to arrest the COVID-19 spread, health authorities said on Friday.
The National Health Commission (NHC) said that 32 new confirmed COVID-19 cases were reported in the country on Thursday of which 28 were domestically-transmitted and four were imported.
Of the domestically-transmitted cases, 25 were reported in Beijing, two in Hebei province and one in Liaoning province, it said in its daily report.
Last Updated Jun 19, 2020, 1:09 PM IST