Coronavirus: Widow of Wuhan whistleblower doctor gives birth to baby boy; says son is 'last gift'
Fu Shujie, the widow of Chinese doctor Li Wenliang, who revealed about the deadly COVID-19 from his death bed, was blessed with a baby boy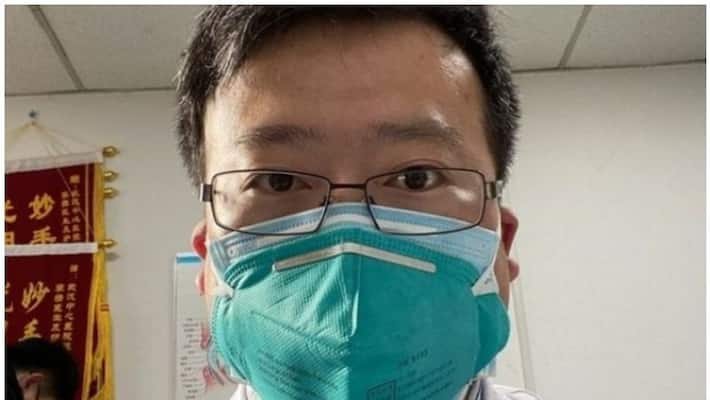 Beijing: The wife of Dr Li Wenliang, the whistleblower Wuhan doctor who died of the deadly coronavirus, has delivered their second baby.
Dr Li's widow Fu Shujie was blessed with a baby boy which she described as "last gift" from her late husband. The late doctor's wife, who is also a doctor, an eye specialist, shared her joyous moment via Chinese app WeChat.
"Can you see it from heaven? The last gift you gave me was born today. I will definitely take good care of them," she wrote.  
The doctor recalled the harrowing experience on how her husband and his friends were summoned by Chinese police for leaking the information on the deadly virus and accused them of spreading rumours.
The new mother said that her late husband was only trying to keep people informed about a disease similar to SARS that hit the world in 2002-2003. And warned it could kill thousands of people.
After seeing a patient at his clinic, Dr Li shared the test results with his friends but later his post went viral. Not able to tolerate the truth and their bigotry, the Chinese authorities harassed Dr Li.
Later he was released. However, he was infected by the virus following contact with a positive patient.
The doctor was admitted and as his health deteriorated, he had to be shifted to an intensive care unit. The doctor made a video from his death bed which exposed China's efforts to contain the information and soon alerted the world.
Following his message, many countries took steps like lockdown but few ignored as respective infected nations were either ignorant or were busy in international political bickering. The doctor succumbed to the infection in February.
The virus, which originated from China, has so far affected nearly eight million people worldwide, while more than four lakh people have died leaving a deep impact on health and economy.
Last Updated Jun 13, 2020, 2:13 PM IST