Coronavirus: Switzerland's Matterhorn mountain lit up with Indian flag; PM Modi reacts
Switzerland's mighty Matterhorn mountain showed solidarity with India in these difficult times of coronavirus (COVID-19) by lighting up with the Indian flag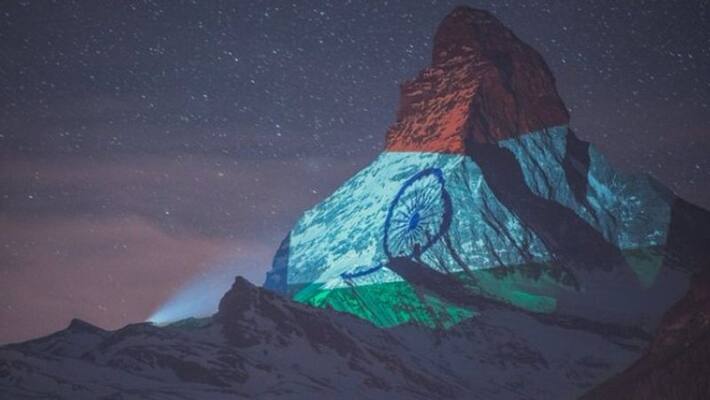 Geneva: In these difficult times due to the rapid spread of the coronavirus (COVID-19), Switzerland is spreading hope. The country projected the Indian flag on the Matterhorn mountain in the Swiss Alps.
Swiss light artist Gerry Hofstetter has created this with messages of hope, solidarity, keep safe, stay home, stay strong and more. The Indian tricolour was beamed between sunset and 11 pm on the mighty mountain. Prime Minister Narendra Modi reacted to the same and wrote on his Twitter page, "The world is fighting COVID-19 together. Humanity will surely overcome this pandemic."
Also read: Here's why bicycle sales have gone up in the US
Gurleen Kaur, Indian Foreign Service (IFS) officer, second secretary at Permanent Mission of India to WTO, Geneva, shared the pictures on her Twitter page and wrote, "Switzerland expresses solidarity with India in its fight against #COVID19. Swiss mountain of #Matterhorn lit in tricolour. Friendship from Himalayas to Alps (India, Switzerland flags' emojis) Thank you @zermatt_tourism #Together_against_Corona @IndiainSwiss @MEAIndia @IndiaUNGeneva (sic)."
On Matterhorn's Instagram page, it was written "Hope and strength to all Indians" with the picture of the tricolour being projected on the mountain.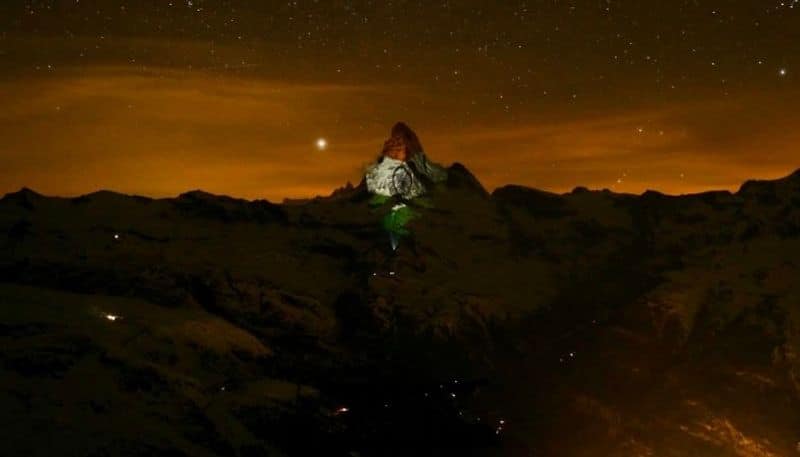 Earlier, other countries' flags including America's, were projected onto the Matterhorn mountain with message of hope and solidarity.
Also read: List of cricketers who have donated to PM CARES Fund
"At 4,478 metres, the majestic Matterhorn – certainly the most famous mountain in Europe – looms over the breathtaking Alpine panorama. This Switzerland landmark is at the border of the western Swiss canton of Valais between Zermatt and the Italian resort of Breuil-Cervinia, and offers a paradise for all nature-lovers looking for peace and quiet. Its symmetric pyramid shape, the rocky tooth reaching the sky and the light reflections of the nearby Stellisee make the Matterhorn's landscape a unique natural spectacle in Zermatt," Matterhorn's official website stated.
Last Updated Apr 18, 2020, 1:21 PM IST