Coronavirus outbreak: Death toll reaches 1,523; China slams US for 'overreaction'
Urging the United States not to take unnecessary steps, senior China diplomat slammed overreaction of other countries amid the deadly coronavirus outbreak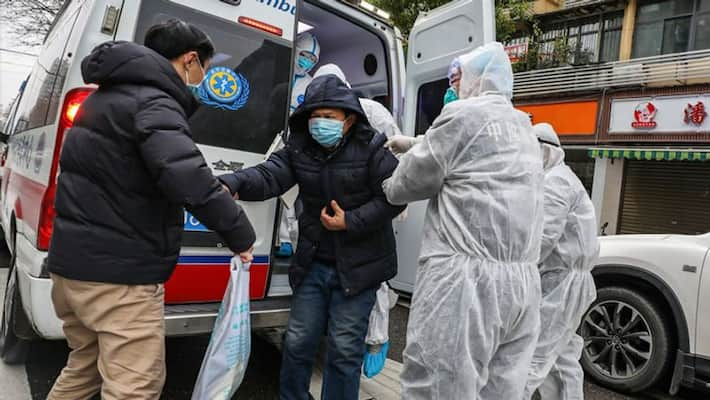 Hubei: The death toll from the novel coronavirus outbreak in China has risen to 1,523, while the number of confirmed cases has reached 66,492, the country's National Health Commission announced on Saturday.
2,641 new cases of confirmed infections were reported through Friday, while 1,373 patients were released from hospitals through the day after being cured, the health commission said. As many as 139 people died on Friday in Hubei province -- the epicentre of the outbreak which reported the first case of the new strain of coronavirus in December, last year. The virus has since then spread to several countries across the world, including India.
"As of 24:00 on February 14, the National Health Commission had received 66,492 reports of confirmed cases and 1,523 deaths in 31 provincial-level regions on the Chinese mainland and the Xinjiang Production and Construction Corps, and in all 8,096 patients had been cured and discharged from hospital," a statement by the health commission read.
"There still remained 56,873 confirmed cases (including 11,053 in serious condition) and 8,969 suspected cases. So far, 513,183 people have been identified as having had close contact with infected patients. 169,039 are now under medical observation," it added.
The first suspected case of the new strain of coronavirus was reported in the Pakistani city of Abbottabad, involving a person who had recently returned from China -- the epicentre of the outbreak.
The person, who hails from Gilgit-Baltistan in Pakistan-occupied Kashmir (PoK), has been put under observation at the Ayub Medical Hospital (AMH) in Abbottabad.
Meanwhile, a top Chinese official acknowledged on Friday that the new coronavirus is a deep challenge to the country, but defended Beijing's management of the epidemic while lashing out at the "overreaction" of other countries.
In a wide-ranging interview with Reuters in the German capital, state councillor Wang Yi, who also serves as China's foreign minister, urged the United States not to take unnecessary virus-response measures that could hamper trade, travel and tourism.
"The epidemic overall is under control," he said. "This epidemic is truly sudden. It has brought a challenge to China and the world."
"We've taken such complete prevention and control efforts, efforts that are so comprehensive, that I can't see any other country that can do this," Wang said, adding, "Any leader in another country would find the challenge very difficult. But China has been able to do this."
Last Updated Feb 15, 2020, 3:52 PM IST