Bernie Sanders opts out of US Presidential campaign, drops out of Democratic race
Bernie Sanders, 78, paved the way for rival Joe Biden to become Democratic nominee to fight against Republican Donald Trump in November elections in the US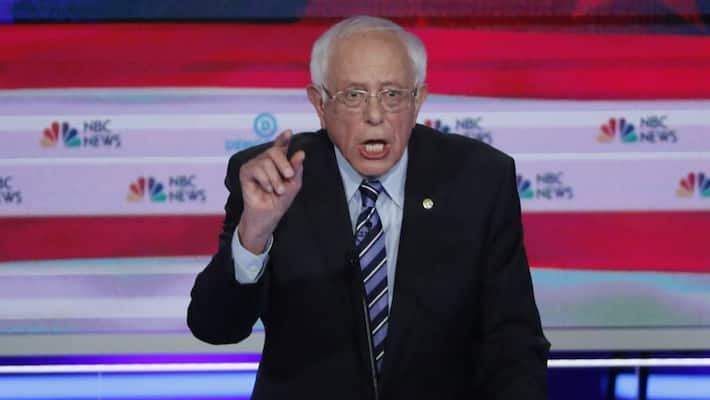 New York: The socialist contender for the Democratic Party's Presidential nomination, Senator Bernie Sanders, has dropped out of the race paving the way for former Vice President Joe Biden to become the party's unchallenged candidate to take on President Donald Trump in November.
By conceding to Biden on Tuesday, Sanders will allow him and the party to focus on Trump instead of spending resources on infighting by party candidates.
"I congratulate Joe Biden, a very decent man, who I will work with to move our progressive ideas forward," Sanders said in his live-streamed announcement.
Biden said he realised how hard a decision this was for him to make, adding, "Bernie has put his heart and soul into not only running for president, but for the causes and issues he has been dedicated to his whole life."
"I cannot in good conscience continue to mount a campaign that cannot win and which would interfere with the important work required of all of us in this difficult hour," Sanders said finally recognising the change in the environment in a nation ravaged by COVID-19.
Sanders and Biden have not been able to hold rallies or even have house-to-house campaigns.
The party convention scheduled for July to officially make the nomination was in question because of the pandemic.
Biden has suggested holding it virtually because of the social distancing rules that may be in force for months.
"We're going to have to do a convention, may have to do a virtual convention," he told a television interviewer on Sunday.
Sanders dropping out of the race would make this easier removing one of the possible challenges.
Although he was seeking the Democratic Party nomination, Sanders was officially an Independent member of the Senate and not a party member. The rules allowed him to run in the party election for the presidential nomination.
Intra-party elections - either by secret ballot known as primaries, or open, in-person balloting known as caucuses - have been held in only 28 of the 50 states.
Of the remaining states, 15 have postponed the party elections because of the COVID-19 pandemic and 12 will have postal ballots.
Although Sanders announced that although he is suspending his campaign, he said he would continue to stay on the party ballot so that he can have delegates at the party convention "to exert significant influence over the party platform".
With IANS Inputs 
Last Updated Apr 9, 2020, 12:04 PM IST