As war rages on, Israel successfully freeze cryptocurrency accounts linked to Hamas fundraising
Israeli Authorities, in collaboration with British police, freeze cryptocurrency accounts linked to Hamas fundraising, marking a significant victory in the fight against terrorist financing during the ongoing war.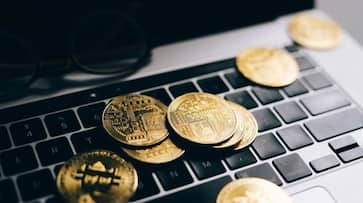 In a major collaborative effort amid the ongoing war, the Israel Police's Cyber Unit, working in conjunction with the Ministry of Defense, the Israel Security Agency, and various national intelligence agencies, has achieved a significant victory in the ongoing battle against terrorist financing. They have successfully frozen cryptocurrency accounts believed to be used by Hamas, a Palestinian militant group, for fundraising and financing their activities.
Hamas, known for its extensive network and presence in the Gaza Strip, has been a constant concern for Israeli security forces. In recent years, they have turned to cryptocurrencies as a means to evade traditional banking systems and financial regulations. This innovative approach has presented a new challenge for counter-terrorism efforts worldwide.
The Israeli authorities, however, have taken proactive steps to counter this threat. The Police Cyber Unit spearheaded the operation, with invaluable assistance from British law enforcement agencies. Together, they managed to freeze a cryptocurrency account held at the British bank, "Barclays." The account details had been publicly disclosed by Hamas for the explicit purpose of collecting donations.
Israeli officials have emphasized their commitment to continue the fight against terrorist financing and to target the strategic financial assets of terrorist organizations. By disrupting their funding streams, authorities aim to weaken these groups and reduce their capacity to carry out acts of violence amid the ongoing war.
In freezing these cryptocurrency accounts, Israel has sent a clear message that it will continue to use all available means to disrupt the financial infrastructure of terrorist organizations and protect its national security. This successful operation marks a significant milestone in the ongoing war with Hamas.
Since the war began on Saturday following Hamas' unprovoked attack on Israel, over 1,600 civilians and soldiers have been killed on both sides.
Last Updated Oct 10, 2023, 3:23 PM IST