Angry passengers push unmasked man off train in Spain; watch viral video
Spain has observed a rise in Covid-19 cases prompting authorities to impose stricter restrictions. Now a video of angry passengers forcing an unmasked man off a train onto the platform for flouting Covid-19 protocols has emerged on social media.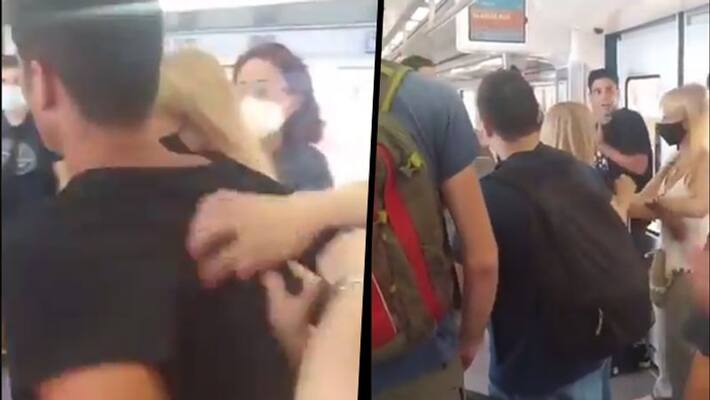 Covid-19 pandemic has forced people to maintain personal hygiene. From wearing masks to using sanitisers, we have introduced some personal and civic behaviours all the time. However, few people are seen flouting these protocols. One such video of an unmasked man being pushed off a train for not wearing a mask has gone viral on digital media. 
This episode occurred in Spain, where a young man was attempting to board a train without wearing a face mask, which angered co-passengers who pushed him off the train to the platform. The video was shared on Twitter and collected over 2.61 lakh views. In the video, a man is being stopped by travellers on a train for walking without wearing a mask. Netizens were divided on the treatment meted out at the passenger. Take a look.
Last Updated Jul 19, 2021, 2:56 PM IST