Amusement ride goes out of control midway; onlookers step in to avoid major accident
In a shocking incident, an amusement ride in Michigan, USA, started to malfunction midway. Netizens lauded the effort of bystanders who helped to stop the ride.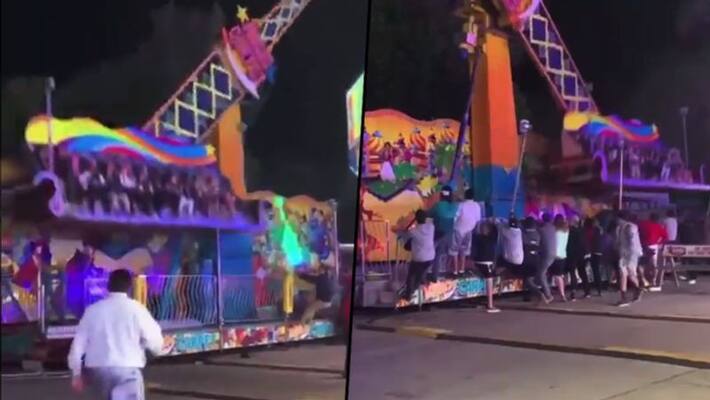 A horrific accident was avoided by the onlookers at the National Cherry Festival in Traverse City, Michigan, USA. Yes, the amusement ride, 'magic carpet' failed halfway and left people swinging uncontrollably in the air.  However, the presence of the mind of bystanders has averted the accident.
The video shows a magic carpet ride oscillating violently and colliding with the railings on the ground. After witnessing what was happening, a man jumped on the basement and grabbed the fence. Watching him, many others too rushed to uphold the structure and try to reduce the ride's speed. 
The collective efforts of people bought the ride under control, and those who stuck on the ride were saved. Fortunately, no injuries were reported. The video of the incident now going viral. Watch the video.
Last Updated Jul 11, 2021, 1:00 PM IST