73-year-old man's skating skills impress netizens; watch video
73-year-old man has gone viral with his unbelievable skateboarding skills.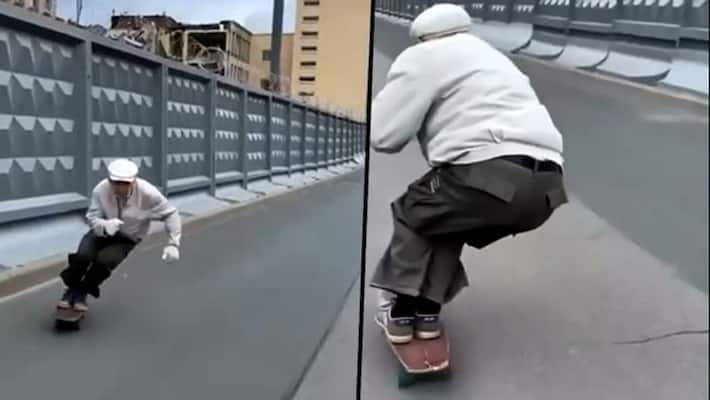 A 73-year-old man identified as Igor lives in Saint Petersburg, Russia. Recently, a viral video shows Igor's skating skills on the streets. Because of his age, he might not participate in the Olympics. But has superior skills, which impressed netizens.
Social media users might not know his name, but he gained popularity after his video went viral. Yes, a Reddit video shows him effortlessly driving his skateboard on the road wearing a neat outfit. Netizens liked his cargos, flat cap, and matching white gloves.
According to the caption, Igor has been skateboarding since 1981, which is quite visible by how he slides on the street. After being shared online, the video has garnered over 3 million views. Influenced by Igor's skateboarding, netizens shared their opinions in the comments section. Take a look.
Last Updated Aug 11, 2021, 11:43 AM IST