103-year-old grandmother who defeated coronavirus celebrates victory with chilled beer
Jennie Stejna, 103 years old, celebrated her successful fight against COVID-19 with an ice-cold brew.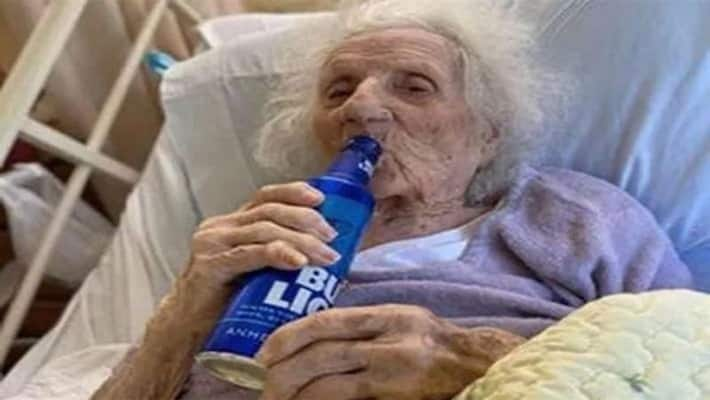 A 103-year-old woman from Massachusetts defeated coronavirus and didn't forget to celebrate her victory. Jennie Stejna celebrated her successful fight with an ice-cold Bud Light.
Three weeks ago, Jennie Stejna was the first to test positive for coronavirus at the nursing home where she lived.
Stejna was the first resident in the nursing home to recover. They still have 33 cases of coronavirus.
Also read:  Nepal, which has extended its nationwide lockdown till June 2 to contain the spread of the deadly virus, is among the countries with the least number of COVID19 cases
Stejna has lived all her life in Massachusetts. Her husband, Teddy, died in 1992 at age 82. Married in 1938, they were together for 54 years.
Stejna has two children, three grandchildren, four great-grandchildren and three great-great-grandchildren.
The Department of Public Health reports there are now 94,895 confirmed positive cases of COVID-19 in Massachusetts, including 6,640 deaths on Thursday.
Also read:  Karnataka suspended arrivals of flights, trains and vehicles from Maharashtra, Gujarat, Tamil Nadu, MP and Rajasthan into the state to contain the spread of Covid19
According to the DPH, 562,323 individuals have been tested. There are 675 new confirmed cases in the state for a total of 94,895.
There are also 93 new deaths reported for a total of 6,640.
Last Updated May 29, 2020, 2:01 PM IST