WhatsApp update: Messaging app to launch 'Status Archive' for businesses; Know how it will benefit you
WhatsApp update: With the new feature, users will be able to access their archived Status updates through a dedicated section within the WhatsApp interface, specifically designed within the Status tab.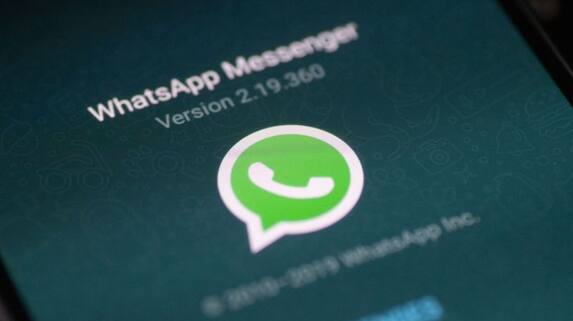 WhatsApp, owned by Meta, is reportedly rolling out a new feature called 'status archive' for businesses to beta testers on the Android platform. Once activated, this function will automatically archive status updates on users' devices after 24 hours, claimed WABetaInfo.
Users who utilise the 'status archive' function may easily manage their archive options and view their archived statuses using the menu located inside the Status tab. The archived statuses are still private and are only accessible to the associated firms, which is important.
Businesses would greatly benefit from this new feature since it gives them the chance to share a previous status update with consumers in an effort to broaden their client base.
Also Read | Battlegrounds Mobile India is back! Game available to play but with limited playtime
On users' devices, the archived status updates will be kept for a maximum of 30 days. Businesses may still launch Facebook or Instagram adverts during this time, and they can still post status updates until they are removed from the archive, according to the article. 
While the capability is now only accessible to beta testers, it is anticipated to be made available to a larger user base in the upcoming weeks, enabling more organisations to take advantage of it.
Also Read | WhatsApp to soon roll out screen sharing feature, Here's how it will help users
According to reports, WhatsApp is also developing a feature dubbed "WhatsApp usernames." Users will be able to select original usernames for their accounts thanks to this functionality. Users will have a higher degree of personalisation and identity inside the WhatsApp ecosystem by choosing a distinctive and memorable username.
Currently, WhatsApp users are identified by their mobile phone numbers, which limits the options for creating a unique identity within the app. It is anticipated that conversations started using usernames would still benefit from the app's end-to-end encryption even if the exact details of how usernames will work within WhatsApp have not yet been fully disclosed.
Also Read | Nothing Phone (2) to launch in July, Carl Pei confirms; key specification REVEALED
Last Updated May 30, 2023, 1:13 PM IST