WhatsApp tips: How to follow and unfollow WhatsApp Channels?
WhatsApp officially launched its Channels feature in India recently. This fresh feature allows private individuals to receive important updates in a more personalised manner. Here's how you can follow and unfollow WhatsApp Channels.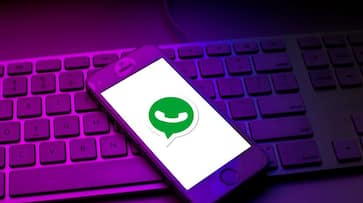 In India, Meta has officially introduced its channels function, enabling users to follow the channels of organisations that interest them to receive immediate updates and information on WhatsApp. Users can submit photographs using the channels function, but channel owners can also provide links to information and media like photos and movies. However, at the moment, not everything is clear regarding how to follow channels and when the feature will roll out for all users.
Also Read | ChatGPT gets access to internet, information no longer limited to September 2021
How to subscribe to WhatsApp Channels:
First, make sure WhatsApp is updated to the most recent version.
Then, launch the WhatsApp application and check for a new "Updates" page. Just click it.
Click "Find Channel."
Choose the channel you want to watch from a variety of categories, including news, culture, and more.
Alternately, you may use the search feature to look for particular channels.
Once you've located the desired channel, click "Follow."
Also Read | 'Too hot to touch': Netizens fume over overheating issue in Apple iPhone 15 Pro series
How To Unfollow WhatsApp Channels:
From the Updates menu, select the channel you wish to unfollow.
Activate the three-dot menu.
choose "unfollow" and then "confirm."
The function is reportedly already spreading out to WhatsApp users, although it is not yet accessible to everyone. This indicates that it will be implemented gradually, and everyone should have it as soon as possible. Users can also sign up for the company's waitlist.
In order to distribute a range of information, including text, photographs, videos, stickers, and polls, administrators may use the Channels function, which acts as a unidirectional broadcasting tool. To help users find channels that suit their interests, the business is actively creating a searchable directory. Users will be able to browse channels pertaining to their interests, beloved sports teams, local government updates, and more via this directory. Users can also choose to join WhatsApp Channels by clicking on invitation links sent in conversations, emails, or online.
Also Read | Meta unveils Ray-Ban smart glasses with live streaming feature; Check out its specs, price & other details
Last Updated Sep 28, 2023, 3:13 PM IST