ChatGPT gets access to internet, information no longer limited to September 2021
OpenAI's AI chatbot, ChatGPT, receives an update enabling it to provide real-time answers, moving past its previous limit of information only up to September 2021. The company has announced that ChatGPT are no longer limited to text.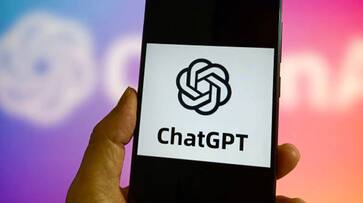 The AI chatbot ChatGPT has undergone a significant modification that will increase its usefulness. The AI tool will soon be able to answer your queries in real time. The current setup allows ChatGPT to only provide information that it had acquired till September 2021. 
However, OpenAI has now confirmed that ChatGPT will now be able to surf the internet. OpenAI has since verified that ChatGPT would be able to do internet browsing. Although the firm has stated that non-members would soon be able to utilise the functionality, it is now being rolled out to ChatGPT Plus subscribers and even enterprise users.
"Today, browsing is available to Plus and Enterprise users, and we'll shortly make it open to everyone. To enable, choose Browse with Bing in the selector under GPT-4," OpenAI announced on social media platform X, formerly known as Twitter. 
Also Read | 'Too hot to touch': Netizens fume over overheating issue in Apple iPhone 15 Pro series
 The other two AI systems, Bard and Microsoft Bing, currently have access to real-time data. But Bard frequently conjures up explanations that aren't always truthful or true. It is always advisable to double check and triple check information while communicating with these chatbots before acting on it.
On a related note, OpenAI announced that ChatGPT can now have a voice conversation with its users. "In ChatGPT, we are starting to roll out new speech and picture features. By enabling voice communication or displaying content on ChatGPT, they provide a new, more user-friendly interface," the business said in a blog post.
Imagine you are traveling and you see an interesting landmark. Instead of just looking at it, you can take a picture and then start a live conversation with ChatGPT about what makes that landmark special. Similarly, you may take photographs of the items in your fridge and pantry so that you can refer to them later on when you are at home and unsure of what to do for supper. You may use ChatGPT to determine what recipes you can prepare using those items. 
Also Read | Meta unveils Ray-Ban smart glasses with live streaming feature; Check out its specs, price & other details
Last Updated Sep 28, 2023, 1:02 PM IST