Snap, Amazon & now Google: Software engineer reveals he was fired from 3 jobs in 4 months
In a viral post on the anonymous workplace app- Blind, a software engineer shared that he was recently fired by Google after joining in the last two months. Before Google he was laid off by Amazon in November and Snap in September.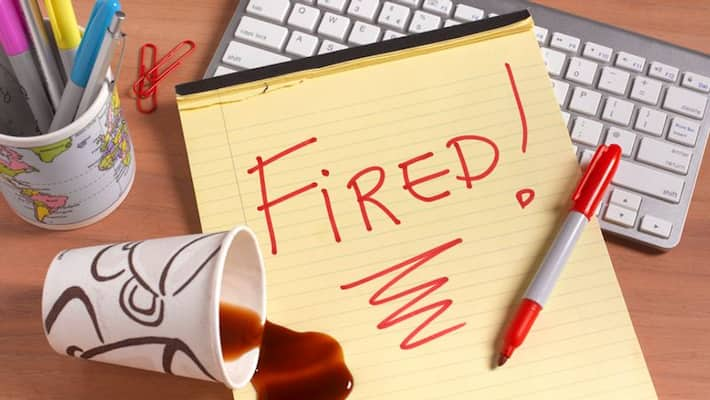 Mass layoffs caused a bloodbath in 2022, but 2023's start has already raised mayhem. Over 50,000 people were let go by Amazon, Twitter, Google, Salesforce, and over 90 other digital corporations worldwide. Techies who were previously happy with their employment' high salaries and positive work environments are now worried about the future.
The job market is nearly closed or constrained in the midst of the widespread layoffs. Even those who are hired again after being dismissed are not protected since they still run the risk of losing their jobs in the future. In the previous four months, an IT specialist was dismissed from three different firms.
A software developer revealed that, despite joining the company just two months prior, he was just let go by Google in a widely circulated post on the anonymous workplace app Blind. However, with the recent back-to-back layoffs in the IT industry, this is not the first time he has been sacked. Prior to Google, he was let go by Snap in September and Amazon in November.
Also Read | Google layoff: Employee of 16 years sacked by deactivating his account at 3 am; Read full story
"I suppose date of hiring is a very solid indicator of layoffs when working with thousands of people, but I'm unsure of what to do at this point. I've been really lucky to have had several overlapping severances up to this point, but I must quickly find work," he stated in his post on Blind.
So he lost his job 3 times in the last 4 months.
Even though he got numerous forms of severance money, his future prospects are uncertain, much like those of other workers who just lost their jobs. "Big IT companies still hiring? Should I wait a few months and give it another shot in the summer? visit a startup? I'm not sure if it's worthwhile to hunt for work because it feels like no matter what, I'll surely get fired as a new recruit," he further added.
Also Read | Microsoft layoff: 'After working for over 21 years...' Indian man pens heartfelt note after being fired
While Google CEO Sundar Pichai revealed plans to lay off 12,000 people, or around 6% of the company's worldwide workforce, Amazon just dismissed almost 18000 workers. Microsoft recently announced layoffs and dismissed 10,000 workers, or around 5% of its whole staff, blaming weak revenue growth and macroeconomic concerns. According to Elon Musk, Twitter is likewise gradually decreasing and rearranging its personnel, and many workers in its overseas headquarters have lost their jobs. Freshers or recently hired staff are most affected, despite the fact that there are no set criteria or metrics for selecting which employees would be let go. 
Also Read | Google parent Alphabet to cut 12,000 employees; Read Sundar Pichai's full statement
Last Updated Jan 23, 2023, 11:52 AM IST