Google parent Alphabet to cut 12,000 employees; Read Sundar Pichai's full statement
Alphabet Inc, Google's parent, is eliminating 12,000 jobs, its chief executive said in a staff memo on Friday. Sundar Pichai, Alphabet's CEO, said in the note, "I am confident about the huge opportunity in front of us thanks to the strength of our mission, the value of our products and services, and our early investments in AI."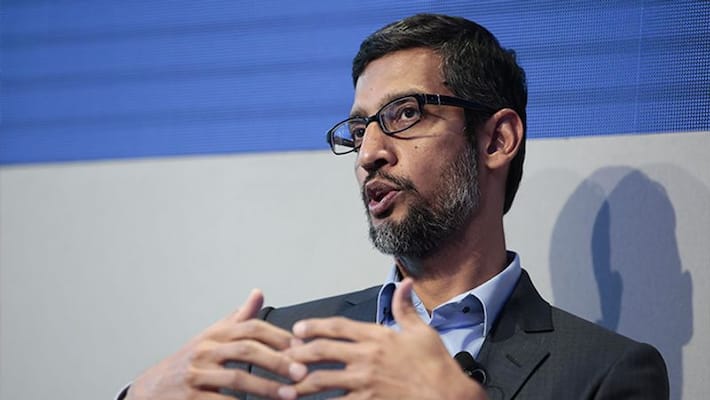 As tech layoffs intensify across companies, Google parent Alphabet on January 20 announced that it is planning to cut roughly 12,000 jobs or 6 percent of workforce worldwide, CEO Sundar Pichai told employees in a mail.
According to Pichai, who also said that he accepts "full responsibility for the actions that lead us here," the layoffs would effect employees both worldwide and throughout the whole organisation."
"These are crucial times to narrow our attention, redesign our cost structure, and focus our resources on our top objectives," Pichai added.
Also Read | 'I'm extremely sorry...' Swiggy CEO apologises as the company lays off 380 employees
He said that the layoffs are a result of Google's "rigorous review" of its business practises. According to Pichai, the positions being slashed encompass all geographies, product categories, functions, and levels of Alphabet.
The idea that these changes would have an impact on Google employees' life weighs deeply on him, and he stated, "I take full responsibility for the actions that lead us here."
In his letter, Pichai said: "Googlers, I have some difficult news to share. We've decided to reduce our workforce by approximately 12,000 roles. We've already sent a separate email to employees in the US who are affected. This will mean saying goodbye to some incredibly talented people we worked hard to hire and have loved working with. I'm deeply sorry for that. I take full responsibility for the decisions that led us here."
He further said, "Over the past two years we've seen periods of dramatic growth. To match and fuel that growth, we hired for a different economic reality than the one we face today."
Pichai stated that the tech giant will "help workers as they seek for their next opportunity" in the release. The CEO said the business will pay workers for the whole notice period in the US (minimum 60 days).
Google will also offer a severance package starting at 16 weeks salary plus two weeks for every additional year at Google, and accelerate at least 16 weeks of GSU vesting.  For individuals impacted, the company will pay incentives for 2022 and any unused vacation time, as well as provide 6 months of healthcare, job placement assistance, and immigration help.
Also Read | Microsoft CEO announces 10,000 job cuts; Read his full letter, how company will help affected employees
Teams from throughout the organisation, including recruiting, certain corporate operations, some engineering, and product teams, are impacted by the job losses.  According to Google, the layoffs are worldwide and instantly affect US employees.
With the layoffs, Google joins a plethora of other tech titans that have significantly reduced operations in the face of a failing global economy and surging prices. Twitter, Amazon.com, Microsoft, Meta Platforms, and Twitter have all reduced staff.
Additionally, outside of the US, the search engine behemoth will support staff in accordance with regional customs. Meanwhile, in October, the company reported earnings and revenue that missed analyst expectations. Profit declined 27 percent to $13.9 billion compared to the prior year.
Also Read | Amazon set to begin new round of layoffs affecting more than 18,000 people
Last Updated Jan 20, 2023, 6:52 PM IST