'Hardest experience in my career': Twitter's former Head of Trust on working for Elon Musk
Twitter's former Head of Trust and Safety has called working for Elon Musk the 'hardest experience' of her career in a bombshell interview. The statement comes roughly four months removed from Ella Irwin's sudden resignation in June - making her, the second person to hold that role to quit, since Musk's takeover roughly a year ago.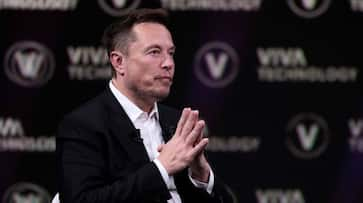 Ella Irwin, Twitter's former Head of Trust and Safety resigned from the social media company in June this year. She called her time working at the firm under Elon Musk, the new CEO, "the hardest experience" of her career in a recent interview with NBC News. 
Irwin told media, "It was the hardest experience I've ever had in my career." After Musk "criticised moderation actions that had been taken at the company around the issue of misgendering," she quit from the microblogging platform.
According to Irwin, the reason she quit the firm was that it was evident that her "nonnegotiable principles" and the microblogging website were no longer aligned. "One was this idea of freedom of speech versus freedom of reach. It was crucial to me that people understood that hate speech and other offensive materials, such as graphic violence, were not encouraged, publicised, or magnified," she said.
She gave the outlet an additional explanation for her choice, saying, "I really believe in empowering people to make the decisions that are best for them." They ought to be free to design and select their own journey, including who they want to follow and what they don't want to see. 
Irwin also said that although she is still subject to a nondisclosure agreement with the business, she plans to utilise her podcast to discuss the lessons she gained from her time at X, both personally and professionally.
The former executive said that the billionaire could be "impulsive" at times. However, she learnt a lot from him in the short duration she worked with him.  Irwin, who had joined Twitter in June 2022, took over as Head of the Trust and Safety team in November when previous head Yoel Roth resigned. She oversaw content moderation. 
 
Last Updated Oct 25, 2023, 5:05 PM IST