Elon Musk's X to bring audio, video calling feature only to premium subscribers?
The much-awaited audio and video calls feature, however, might not be available to all X users. According to leaked screenshots of part of X's code that pertain to the feature, only X Premium subscribers could have access to audio and video calls.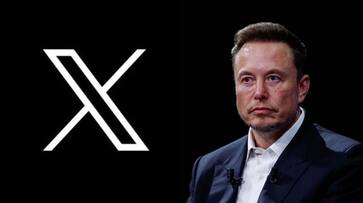 X, formerly known as Twitter, has been promised to get an audio and video calls feature. Elon Musk, who assumed control of the social media site in October of last year, had previously tweeted that calls will be compatible with iOS, Android, Mac & PC devices and would not require a phone number. However, it's possible that not all X users will have access to the eagerly expected voice and video calls functionality. Audio and video calls may only be available to X Premium users, according to images of the feature's related code that were leaked.
Investor Chris Messina posted screenshots of X's code on rival app Threads which indicate that users may be able to accept audio and video conversations from users in their address book, users they follow, and individuals who have been verified. According to the screenshot, users would be able to opt in or out of the service and choose who to receive calls from. "Take messaging to the next level with audio and video calls. Turn the feature on and then select who you're comfortable using it with," the feature's description says in the code screenshot.
For paying users, X Premium, which originally debuted as Twitter Blue, provides a variety of features, including as the verification badge, less adverts in the feed, lengthier postings, and the option to edit tweets. X Premium is available online for $8 per month or $84 per year (650 rupees per month or 6,800 rupees per year). The subscription is priced at $11 per month or $114.99 per year for iOS and Android (or Rs. 900 per month or Rs. 9,400 per year).
In the style of China's WeChat, Musk plans to make X into a "everything app" that provides social networking, calling and texting, and even in-app purchases. The Tesla CEO has also tried to make money off of X's services. 
Last Updated Sep 26, 2023, 3:22 PM IST