Elon Musk's X officially rolling out audio, video calls; Here's how you can use it
X is launching an early version of video and audio calling for some users. The latest functionality comes amid a series of new features and changes to the platform's core experience under Musk. Musk had signalled he would turn the platform into a super-app.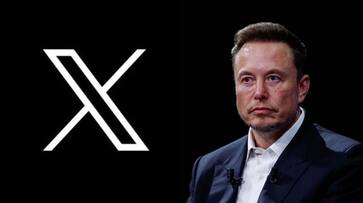 Tesla and SpaceX CEO Elon Musk stated in a post on Wednesday that X is experimenting with audio and video calling on the website that was formerly known as Twitter.
Taking to X, formerly known as Twitter, Elon Musk wrote: "Early version of video and audio calling on X." He also shared a screen shot showing how to turn the feature on in the platform's settings. The screen capture showed options of enabling voice and audio calls to those in a user's address book, all verified users, and to people they "follow" at the service.
However, multiple users responded to Musk's post saying they did not see the feature in their app.
The billionaire hinted in August that X was working on audio and video conversations, a move that was perceived as a step towards transforming the old Twitter into a "everything app." He stated at the time that the calling functionality will be compatible with iOS, Android, Mac, and PC platforms and that no phone number would be required.
In July, Musk changed the name of Twitter to X and declared that it will evolve into a "everything app" that would let users manage their financial and social media, modelled after WeChat in China.
To make the audio/video calls, first update the app, and then go to: Settings> Privacy & Safety> Direct Messages> Enable Audio & Video Calling. Finally, click to send a direct message (DM) to someone; there, you will see the phone icon in the upper-right corner.
Once Musk acquired Twitter in October of last year, the advertising business on the network failed due to marketers' distaste for his management style and the numerous firings that severely damaged content moderation.
In an attempt to generate fresh income, the billionaire has reacted by focusing on growing a pay model and subscriber base. Musk also changed the Twitter logo, swapping out the well-known blue bird for a white X.
Last Updated Oct 26, 2023, 10:02 AM IST