Apple iOS 17.2 update coming soon: Check out latest features you can expect
Apple is reportedly planning to bring many new features and changes for iPhones in the upcoming software update. From Journal app to setting Action button to open the Translate app; Check out full list of features.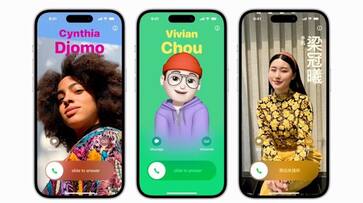 Apple is said to be getting ready to release a number of new features and updates for iPhones in the next software update, following the release of the iOS 17.2 beta version to developers and testers last week.
Installing the iOS 17.2 update may be done through the Settings app by going to Settings > General > Software Update. Check out the full list of new features for iOS 17.2, which is scheduled to be released in December.
On the Dynamic Island, you may configure the Action button on iOS 17.2 to swiftly launch the Translate app.
You can now capture your day with writing, images, music, and more with the new Journal app. It makes recommendations depending on what you've done.
New widgets for your home and lock screens, like as a digital clock and daily predictions, are available in the Weather and Clock applications.
The texts app makes it simple to attach stickers to texts.
With the latest version, you may alter your Memoji's waist, breast, and other body parts.
In iOS 17.2, you may disable your Apple Music Listening History with a new Focus filter. This way, if you let someone else use your iPhone to listen to music, you can instantly activate the Focus with a tap and stop their song selections from influencing your suggestions.
If a state-sponsored attacker or other hostile actor were to successfully penetrate cloud servers and implant their own device to eavesdrop on a discussion between users who have activated iMessage Contact Key Verification, users will be notified.
According to related news, Apple may provide generative AI tools for iPhone customers by the following year. In this week's investor call, Apple CEO Tim Cook reaffirmed the company's intentions in the field of artificial intelligence.
Last Updated Nov 4, 2023, 4:35 PM IST