Will fight till the Hydrocarbon project is cancelled: Vijaykanth
A protest demanding the cancellation of hydrocarbon project was staged near Neduvasal bus stand by the DMDK party members
The protest was led by chief Vijayakanth and his wife, Premalatha Vijayakanth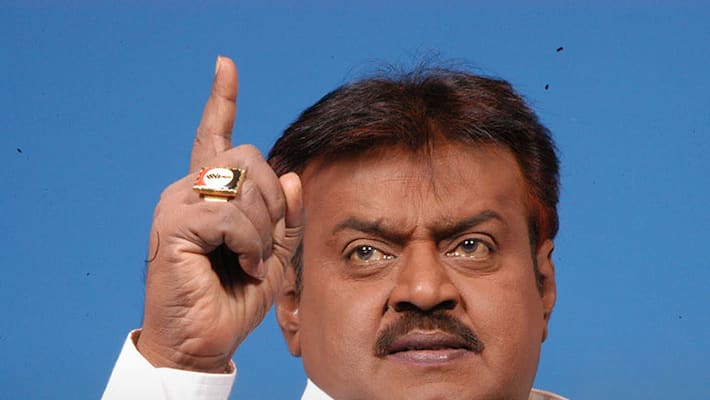 On July 23, 2017, a protest demanding the cancellation of hydrocarbon project was staged near Neduvasal bus stand by the DMDK party members. It was headed by its chief Vijayakanth and his wife, Premalatha Vijayakanth.
Presenting this matter to the reporters, Vijayakanth said, "The ONGC Company has possessed the lands of villagers by saying that they would provide job opportunities. The villagers have been protesting against this oil and gas exploration process for the last five months. Why has the central government cancelled this project yet? Where did the minister, who convinced them to withdraw the first phase of protest, go?"
"I will not allow this project to go on. I will even lose my life to stop anyone who comes to this village to start this project. It doesn't matter even if they are accompanied by ministers and other influential officials. I strongly condemn the police officials who are assaulting these innocent villagers. I will fight until this hydrocarbon project is cancelled. Not only Kamal and Rajini, anyone can enter into politics, and I am least bothered about it," he further added.
Following this, his wife Premalatha Vijayakanth said, "The exploration process which is being opposed by the villagers was approved and cleared when Congress and DMK were in power. BJP MP L Ganesan had announced that the project had been withheld temporarily, but it cannot be accepted as we demand permanent cancellation of the project."
 
Last Updated Mar 31, 2018, 7:07 PM IST