[Watch] Associates of actor-turned MLA Karunas assault businessman in a pub
The businessman was thrashed because he did not acknowledge the presence of one of Karunas' associates.
Although the MLA left the spot himself, he called the businessman later at night.
Karunas told him he left because he did not know how to react in that situation.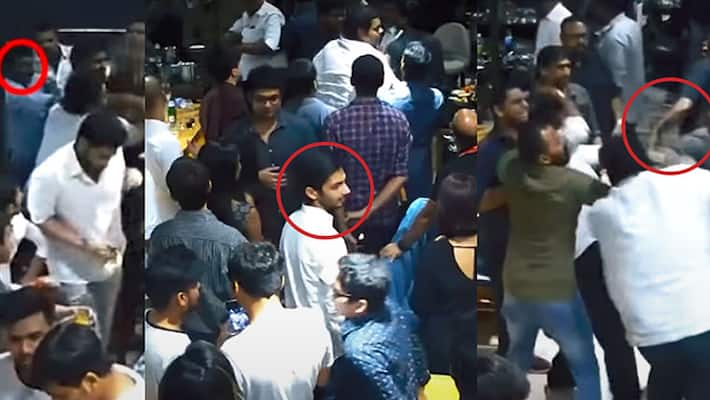 In a shocking CCTV footage that rocked the Internet, the associates of MLA Karunas were seen brutally assaulting a businessman in a pub in MRC Nagar.
Police have arrested one person and is in the look out for two other people of Karunas' party for assaulting R Bharaneeswaran of Anna Nagar. The incident happened last Saturday, but was reported by the businessman on Sunday. Recalling the sequence of events, the businessman said that he exchanged pleasantries with Karunas as they knew each other well. He said, "Ajay Vandayar who was with Karunas was known to me and since we were not on very good terms, I acknowledged his presence and moved on."
A few minutes later, Ajay and five others including two advocates went to the businessman and picked up a fight. Damodaran, who introduced himself as the cousin of Ajay said he demanded respect from the businessman. As the businessman retorted, a bottle was flung at him. Hhe was then pushed to the floor and was thrashed by the group as the MLA left the scene. 
The MLA reprtedly contacted the businessman at night and said that he did not know how to react to the situation then. CCTV footage also showed music director Anirudh Ravichander who was part of the crowd that night leaving the pub as violence broke out. 
Foreshore Estate Police booked Ajay, Damodharan and four others under various sections of the IPC. 
 
Last Updated Mar 31, 2018, 6:33 PM IST