TTV Dhinakaran takes a leaf out of BJP's book, starts developing an IT army
AIADMK's estranged deputy general secretary TTV Dhinakran is having a hard time gathering support, with at least two rebel MLAs having deserted him
And so TTV is developing plans to set up an IT cell to strengthen his social media presence
Tamil Nadu has one of the most active members on social media with a lot of people between the age group of 18 and 30 years using these platforms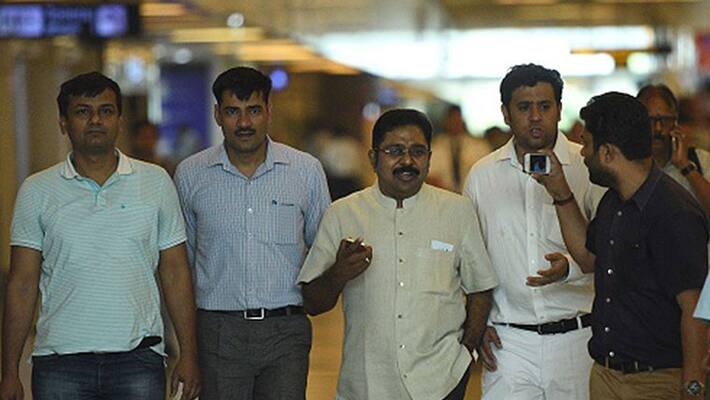 AIADMK's estranged deputy general secretary TTV Dhinakran is having a hard time gathering support, with at least two rebel MLAs having deserted him and joining his foe Tamil Nadu Chief Minister E Palaniswami's faction.
And so TTV is taking a cue from the initiative taken by other national and regional parties and is developing plans to set up an IT cell to strengthen his social media presence.
TTV has appointed Raj Mohan, an IT professional from Virudhunagar in south Tamil Nadu, to the top post ­ as IT wing secretary of his AIADMK (Amma) faction. Another IT professional R Balu has been appointed as IT wing president, which is the next level in the hierarchy, reported the Times of India.
Raj Mohan was earlier the state-level joint secretary and Balu the president of the AIADMK IT wing when former chief minister and AIADMK supremo J Jayalalithaa established the wing for the party in 2014.
Both Raj Mohan and Balu were dismissed from their posts and expelled from the primary membership for in dulging in alleged anti-party activities by Jayalalithaa herself, just a day before she was admitted to Apollo Hospitals, Chennai on September 22, 2016, reported the Times of India.
Tamil Nadu has one of the most active members on social media with a lot of people between the age group of 18 and 30 years actively using Facebook, Twitter and other social media platforms. This age group also constitutes over 40% of the state's electorate. And this is why no party can tend to overlook the power of social media in the state.
A TTV camp insider told TOI, "He has chosen well trained talents for the task and is also talking to several past and present IT wing professionals of the party to bring them into his fold."
The move by TTV comes at a time when the AIADMK's own IT wing is disoriented due to presence of groups, and not overtly active. And, the DMK is busy strengthening its own IT wing through appointment of office bearers at the district levels.
Last Updated Mar 31, 2018, 6:39 PM IST