TN police gives clean chit to Ganja sale in schools; Invites HC fury
HC reprimanded the police for not taking immediate action when such cases had come to light.
Police should conduct rampant raids and should be vigilant in its approach to curb the drug menace.
The court expressed its shock at the availability of contraband even in Higher Secondary schools.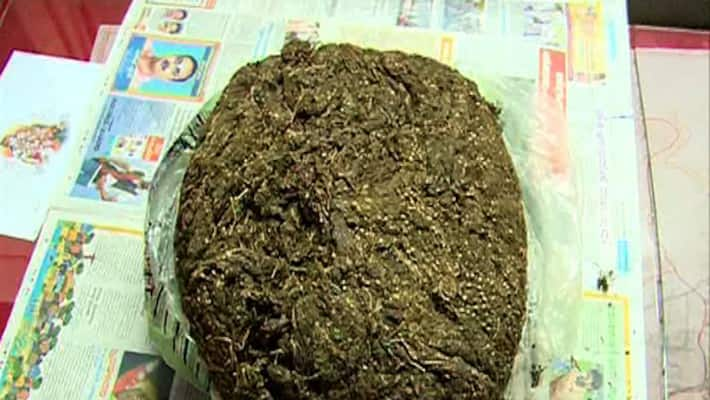 Surprised by the report filed by the police department, which stated that there was no case of contraband being sold in any school in Tamil Nadu, Madras HC reprimanded the department saying, "It is evident from the media that tobacco and ganja products are available in many educational institutions... This court is unable to understand as to why the police are unable to site all information available in the public domain."
According to a report by the Times of India, justice N Kirubakaran told the police department that it should have taken cognisance of public domain and should have acted immediately on getting information and arrested the culprits. The judge passed the statement while hearing a plea seeking ban of smoking in public places and sale of tobacco products in the vicinity of schools.
Noting that the people of Tamil Nadu are already suffering due to liquor, the judge said, "It is shocking to note that even in the level of higher secondary schools, contrabands are readily available and they are spoiling many youngsters and the same is the case in the professional and arts colleges.Therefore, the police should be more vigilant over every institutions and conduct raids, whenever necessity arises. Visible policing would prevent this kind of offences."
Earlier, the government had submitted a report, following queries made by the judge, stating that periodical checks have been conducted to control the menace of smoking in public places and sale of tobacco products in the vicinity of schools conducted from June 2016 to August 2017. It also stated that close to 25,946 persons had also been fined and a penalty totalling Rs 35.29 lakh has been collected.
Moreover, raids conducted in shops located near schools, 3,579 persons have been fined and penalties of `7 lakh have been collected from the offenders. 
Earlier there have been several cases of students and staff of various educational institutes being arrested for possessing contrabands like Marijuana. In the year 2015, a 20-year-old student of the CMS College of Science and Commerce in Coimbatore was arrested on Monday for possessing 1.1kg marijuana. The accused Vijay R had confessed to have sold the drugs to students in the college. 
In another case reported by The Hindu in 2016, police held three persons, including a college student, for selling contraband item to college students at Kuniyamuthur area. The three had allegedly bought the supply from peddlars and had reportedly sold quite a bit of the booty to college students and others. 
 
Last Updated Mar 31, 2018, 6:53 PM IST