Tamil Nadu traders dump self-imposed fizz drinks ban, restock Pepsi, Cola
A year after small shop owners, convenience stores and restaurants stopped stocking Pepsi, Coca-Cola the bottled fizzy drinks are back on the racks of shops in Tamil Nadu
Soft drinks were banned during the jallikattu protest in January 2017
The protestors had alleged that MNCs were exploiting the State's water resources at a time when farmers were facing severe drought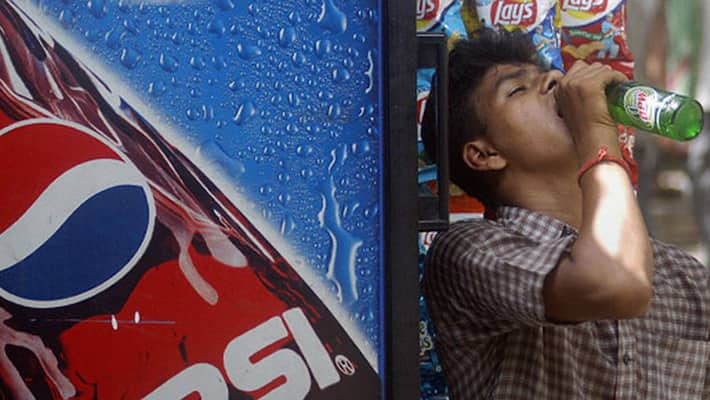 A year after small shop owners, convenience stores and restaurants stopped stocking Pepsi, Coca-Cola and other soft drinks following the jallikattu protests, the bottled fizzy drinks are back on the racks of shops in Tamil Nadu.
According to an analysis by The Hindu, sales dipped in the initial three months (March 2017 to May 2017) of the self-enforced ban. Traders faced various challenges since then and a section of them backed out.
Soft drinks were banned during the jallikattu protest in January 2017. The protestors had alleged that MNCs were exploiting the state's water resources at a time when farmers were facing severe drought.
After the ban, we started procuring home-grown brands. The first challenge we faced was storage. Both Coca-Cola and PepsiCo provide refrigeration facilities and we stocked other products like milk, curd and butter in it. Home-grown soft drinks could not afford to give us the right infrastructure which was a big challenge," said P Dinesh, a trader, to The Hindu.
Other problems the traders and the local manufacturers faced was lack of funds for advertisements and marketing along with lack of storage, infrastructure and logistics.
AM Vikrama Raja, President, Tamil Nadu Vanigar Sangangalin Peramaippu (TNVSP), who was instrumental in introducing the ban last year has said that they will hold a meeting with the state government to ask support for the home-grown brands.
Last Updated Mar 31, 2018, 7:02 PM IST