Tamil actor Vijay defends freedom of speech, breaks silence on fans trolling journalist
When a senior journalist criticised one of Vijay's films, she was trolled on Twitter.
Rape threats were also posted on her timeline.
Actor Vijay, in a bid to pacify his fans, asked them to respect women and their dignity.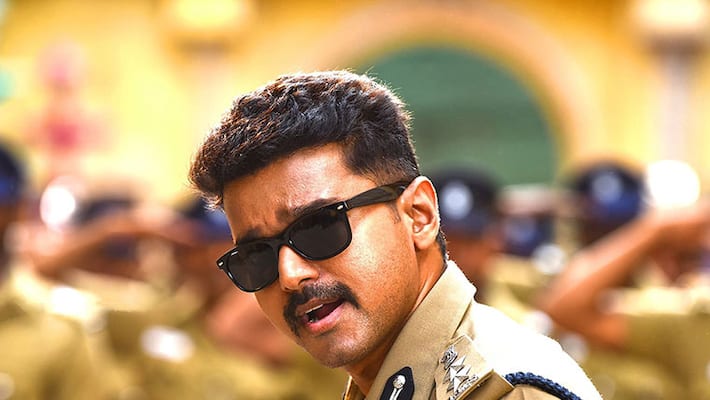 Actor Vijay, in a heroic move in real life, protested against online trolls by his fans against TNM's Editor-in-Chief Dhanya Rajendran. The senior journalist had reportedly criticised one of Vijay's movies and said that she had to walk out of the cinema hall, given the disappointment she had pertaining to the same.  Hell broke loose after Rajendran, in order to express the extent of dissatisfaction she had with the film Jab Harry met Sejal, compared the film with actor Vijay's Sura. 
Vijay's fans landed on her timeline and threatened her with rape and posted sexist and derogatory remarks for insulting their favourite actor. They even referred to few of her comments about the film from 2011 and 2013, claiming that the reviews she had posted about Sura clearly indicated her disrespect for the actor. They went ahead and said that people who did not like Vijay's films deserved threats of sexual attack and rape. 
Welcome this statement. Thank you @actorvijay https://t.co/6CHIzqHH14

— Dhanya Rajendran (@dhanyarajendran) August 9, 2017
Meanwhile, unable to hold his dissent, the actor himself issued a statement requesting his fans to behave online. He said, "I am someone who respects women a lot. Everybody has the right to criticise anyone's film. It is my view that no woman should be spoken of in a demeaning way for any reason or any time. Everyone has to praise womanhood. I request that nobody should share hurtful and wrong views about women on social media."
Meanwhile, Dhanya lodged a complaint with the Chennai police who recorded her statement.  An FIR has been filed under IPC sections 354 D (stalking), 506(1) (criminal intimidation), 507 (criminal intimidation by an anonymous communication), 509 (insulting the modesty of women), section 67 of IT Act (publishing obscene material), section 4 of TN Prohibition of Harassment of Women Act, and section 6 of the Indecent Representation of Women Act.
Apart from her friends in journalism, Dhanya has also garnered support from DMK President M K Stalin, who said in a Tweet, "Intolerance in any form, for expressing ones views in a democratic country is unacceptable. These acts to strangulate the freedom of expression, especially of a woman journalist in Chennai is highly deplorable and condemnable. Rule of law must take prompt measures in curbing this menace."
Following Vijay's comments. Rajendran thanks him for his support and "welcomes" his opinion. 
Last Updated Mar 31, 2018, 6:53 PM IST