RK Nagar Bypoll: the role of Amma and money
Bypoll for RK Nagar Constituency will be held on December 21
Tamil Nadu is rumoured to be the hotbed for something called the cash-for-votes
This time, speculation is that online shopping coupons have replaced cash, fans and mixer grinders
Use of a video released by a supporter of the sidelined AIADMK supposedly to counter this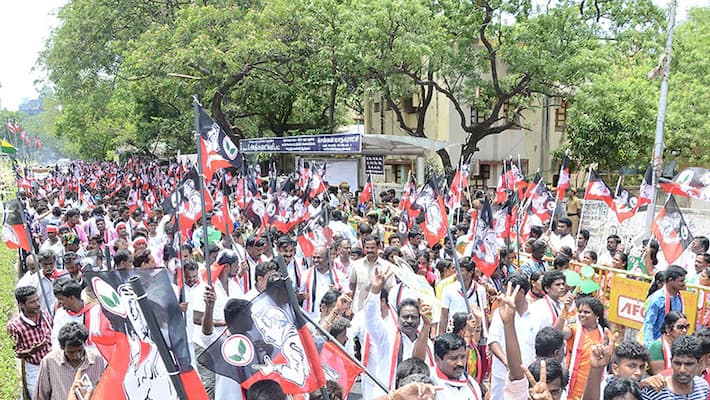 December 21 is the D-day. RK Nagar Bypoll is one election in TN that assumes significance because of the sear left vacant by late TN CM Jayalalithaa.
And she continues to reign there... in the form of an edited speech that echoed through speakers used by K Palaniswamy and O Paneerselvam's camp, or in the form of pictures on pressure cookers used by TTV Dinakaran's camp. It's always AIADMK vs sidelined AIADMK.
And if you thought DMK will have nothing to do with Jaya, well, you're wrong. DMK's working president Stalin has been claiming that a serious probe into Jaya's death will be ordered. 
And TN is rumoured to be the hotbed for something called the cash-for-votes. Analysts say that It's money than development that candidates always rely on. This time, speculation is that online shopping coupons have replaced cash, fans and mixer grinders.
The last straw was the use of a make-believe coffin with Jayalalithaa used by AIADMK questioning the mysterious death of the party chief. And the use of a video released by a supporter of the sidelined AIADMK supposedly to counter this. 
The Election Commission has issued a gag order. But all eyes are on the Bypoll to find out who will be that successor carrying Amma's legacy forward in RK Nagar. 
 
Last Updated Mar 31, 2018, 6:49 PM IST