River Bhavani water not safe to drink, what is killing rivers in Nilgiris?
World Wildlife Fund (WWF) submitted a report to District Collector, P Sankar.
The study that took three years tested water sample from Kallar River, Bhavani River, Ooty lake, Pykara River and Moyar River.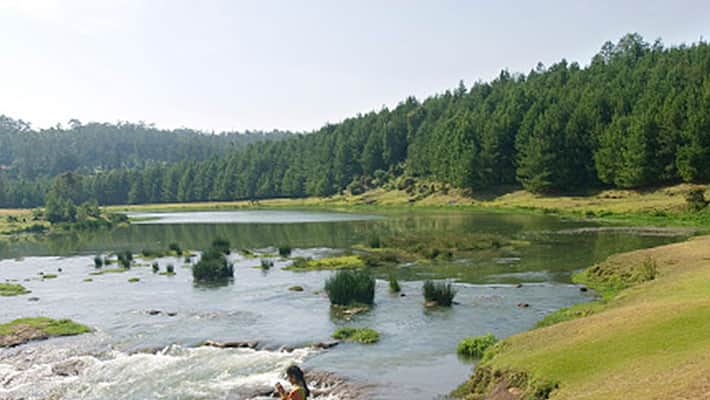 According to a study conducted by World Wildlife Fund (WWF), India the water of River Bhavani is no longer safe for consumption. The study that took three years to complete reiterated the same claims made by environmentalists and locals for several years. The study tested water sample from Kallar River, Bhavani River, Ooty lake, Pykara River and Moyar River and it has been submitted to District Collector P Sankar on May 3. 
The report titled 'Water Quality Assessment in the upper reaches of the Bhavani and Moyar in The Nilgiris' also provides suggestions to improve the water quality of these water bodies. 
What is polluting these rivers: 
The study revealed that river Bhavani and Moyar's upper reaches had been polluted by municipalities and industries of Udhagamandalam and Coonoor. Even a government-owned factory is responsible for increasing pollution in these two rivers. 
Mettupalayam and also different hydropower project is polluting river Bhavani. Mettupalayam discharges almost 6 to 8 million litres sewage every day adding to depleting quality of water in this river.  
On the other hand, Kallar river has turned into a sewage system for Coonoor town that generates around 5 million litres of sewage per day. The sewage is discharged into the river untreated as the local municipality do not have treatment plants. Also, the cordite factory located in Aruvankadu that produces nitro-cellulose and nitro-glycerine for ammunition also discharges waste that eventually flows into this river to further pollute it. 
Tamil Nadu Water Supply and Drainage Board, Bhavani river water in a report published on October last year also stated that Bhavani river water is no longer chemically potable due to its turbidity and iron content which has exceeded the permissible limits. 
According to a Times of India report, the residents of Mettupalayam complaint of contracting skin diseases because of the water quality. 
Meanwhile, the WWF in the meeting with the district collector decided to set up a stakeholder committee for addressing various issues related to water pollution. This committee will have Tamil Nadu Pollution Control Board (TNPCB), Forest Department, Tamil Nadu Generation and Distribution Corporation Limited and other local bodies, reported The New Indian Express. 
Last Updated Mar 31, 2018, 6:46 PM IST